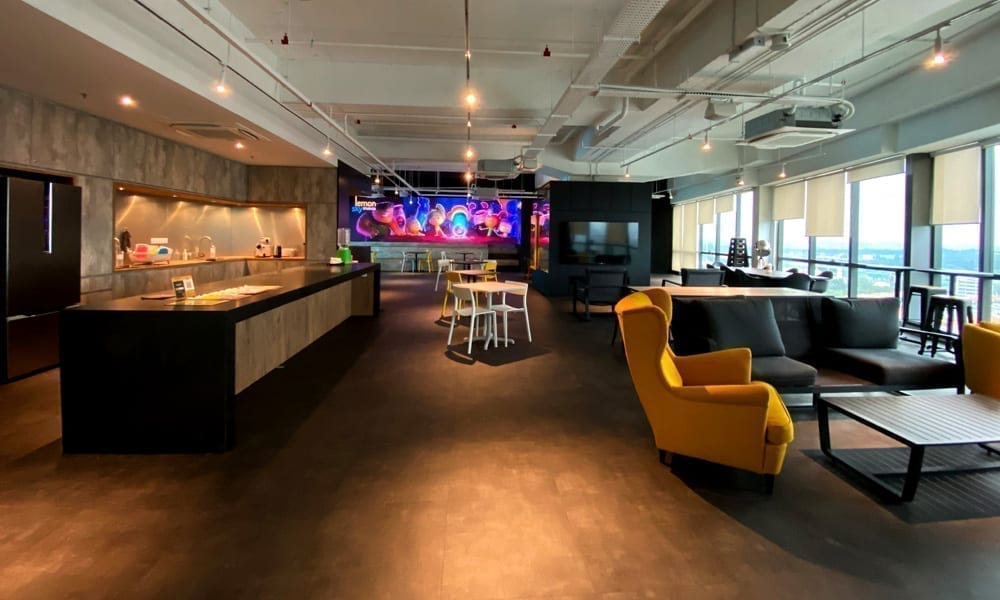 Sky's the Limit for Lemon Sky
---
May 31, 2021
We recently had a chance to speak with Ken Foong, Chief Creative Officer at Lemon Sky Studios about the thriving animation studio in Kuala Lumpur. The Malaysian studio specializes in 3D character animation with a wide roster of clients who need high-quality animation and CGI for both long-form and short-form content as well as games.
"We are a studio that is capable of adapting to a multitude of different art styles," says Foong. "As we deal with clients from all parts of the world, especially the U.S. and Japan, it is crucial that we are versatile when it comes to the various directions that they are looking to execute. Since our inception, we have worked with clients from all around the globe including Nickelodeon, DreamWorks, Disney, Toei Animation, Nelvana and many more."
Lemon Sky currently has a team of about 350 people who work on both animation and game production. "From line producers to concept artists, 3D modelers, riggers, animators, VFX artists, lighting artists and technical artists, we have a team that specializes in every step of the animation production chain," notes Foong. "We use a wide variety of tools depending on the project and the scope of work required. While softwares like ZBrush, Maya, Houdini FX, Adobe and real-time development platforms such as Unity and Unreal Engine are commonly used in the studio, we also often work with our clients' proprietary engines or development platforms in order to fulfill the client's brief."
The Nickelodeon Connection
One of the studio's most recent projects is Nickelodeon's acclaimed preschool series Santiago of the Seas. "Niki Lopez's vision for the animated series was something we were excited to bring to life," says Foong. "The stakes were raised even further when we were hit with the global pandemic in the middle of production. The team made us proud though, pulling through with remarkable results.
As Lopez points out, "When the pandemic hit, we were in the middle of producing the series and were not sure how much it would impact the production. Lemon Sky Studios were quick to come through with solutions though. I love the way they worked with us throughout the process. The culture within that studio is so collaborative and energetic. They truly bumped up the quality tenfold."
Foong says the studio is also working on an animated comedy series for Netflix using Unreal Engine. "We get to play around with yet another style of animation art," he says. "We are also looking forward to working with DreamWorks on one of our most current projects."
According to the CCO, Lemon Sky is a studio that not only services the animation industry but also the world of video games. "We are honored to be able to work with big names in both industries. It is an extremely fortunate position to be in as we get to flex our creative muscles and we work on projects that cover all aspects of the creative industry. In addition to this, we have developed our very own IP and we are working towards developing our very own games as well."
Good Signs
One of the studio's hot new original shows is AstroLOLogy, a series that was developed by Lemon Sky Development (LSD), a division that was initiated to act as an incubator for new and exciting IP ideas. Foong explains, "After going through hundreds of ideas at our very first pitching session, we finally landed on AstroLOLogy. We saw a gap in content that was inspired by star signs and we decided to take a shot at it. This 288 x two-minute series is a slapstick, non-dialog comedy that allows us to tap into each sign's distinct characteristics."
Since its launch on YouTube, AstroLOLogy has accumulated 400 million views, reaching audiences worldwide. "We are happy to announce that we are close to reaching the 1 million subscriber mark," says Foong. "LSD actively compiles and assesses ideas for new IPs, and we have a few more in the pipeline for development."
So who is the perfect partner for Lemon Sky? Foong responds "I guess we look for partners who have the right chemistry, if I can call it that. Naturally, we want partners that are open to ideas, value art and can communicate well with us. More than that, though, we look for partners that can challenge us to be better. Allow us to try new art styles and work together to make good art!"
As one of the pioneers in the animation industry, Lemon Sky has witnessed the remarkable growth in the field over the past two decades. "Laying down the foundation is no easy feat," says Foong. "Along the way we have definitely encountered hurdles that we needed to overcome and we saw many other studios close down along the way. Twenty years later, we are grateful to have made it this far. It is wonderful to see so many passionate people in the industry that are working hard to make the industry stronger and better. While we have come a long way, we still have miles to go."
Many thanks to Animation Magazine for the article! The original article can be found at the Animation Magazine Website.