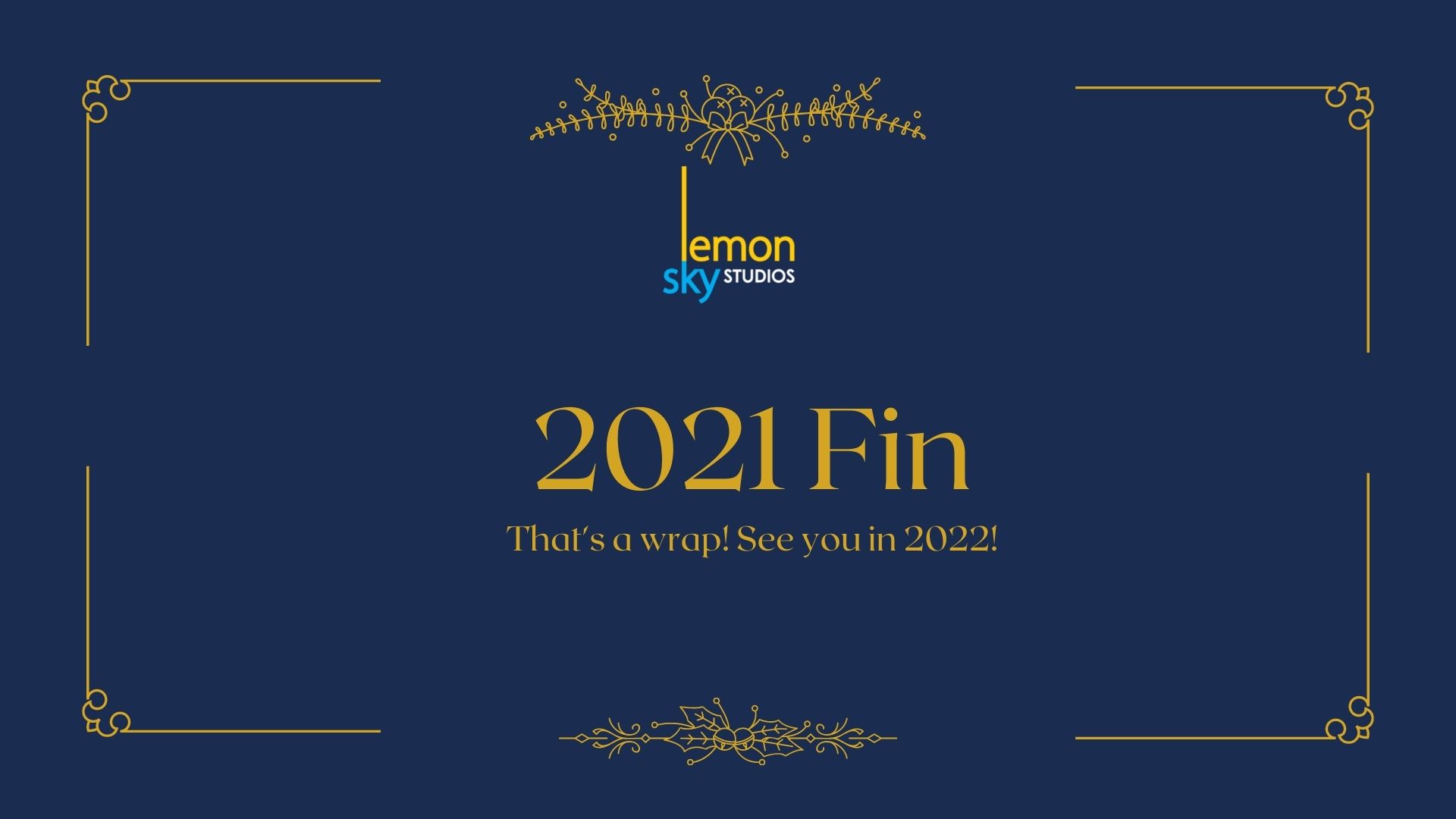 Wrapping up With the Best of 2021!
---
December 31, 2021
2020 was unprecedented, and 2021 was another year of continuing to tackle new challenges. Working remotely isn't always ideal when it comes to making good art, but everyone at Lemon Sky still adapted splendidly to make it a great year for our studio. With 2021 wrapping up, let's take a look back at some of the highlights of the year! 
Sky's the Limit!
One of our biggest developments this year was the acquisition of Lemon Sky by iCandy Interactive. Last year we previously announced that we were embarking on a joint venture with them, but now we are taking things to the next level by combining our capacities to make us one of the largest gaming companies in Australia, New Zealand and Southeast Asia!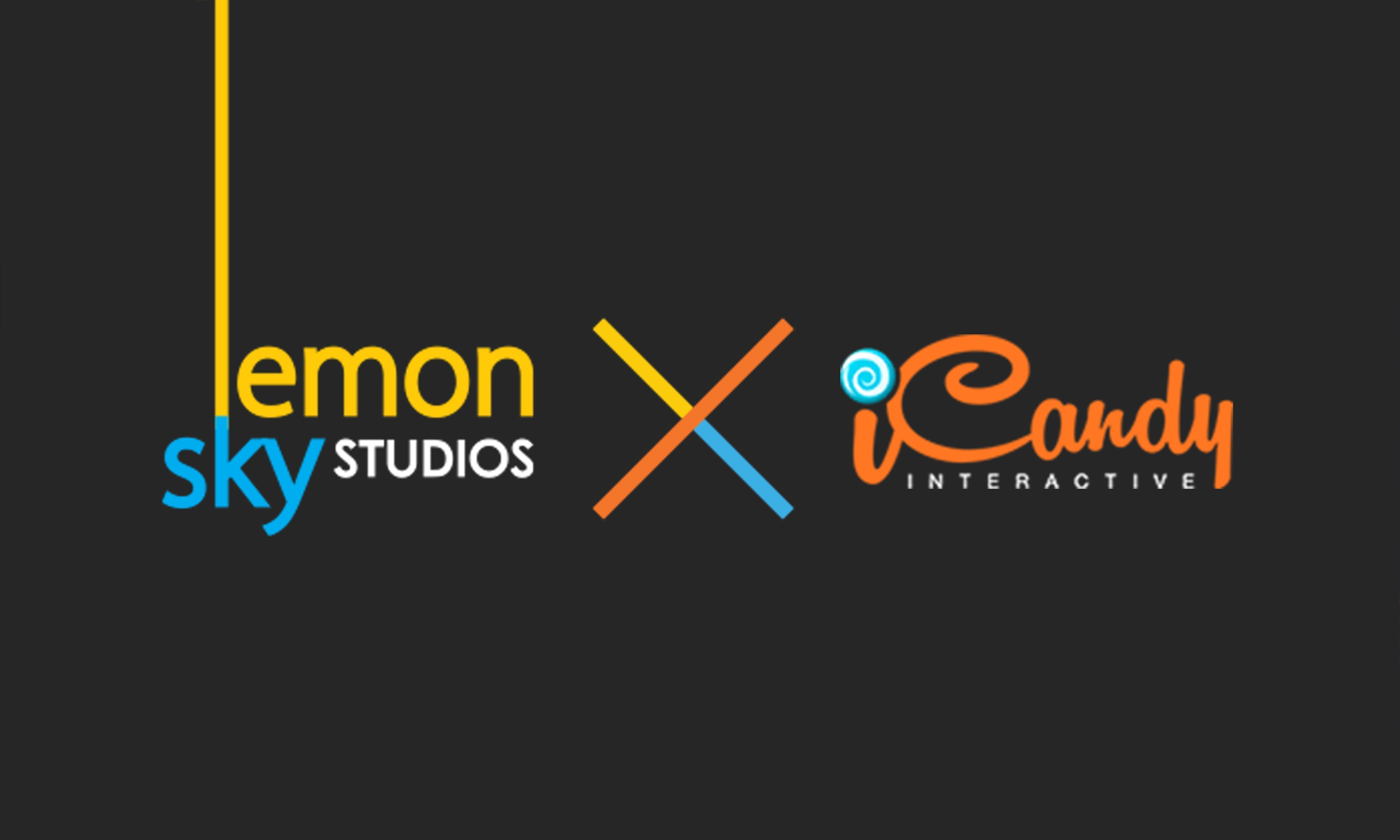 This is a big step for us as this new development will allow us to break new ground and explore new projects that we have always dreamed of doing, including the development of our own original IPs.
We are very excited for the future as we look forward to expanding into new game projects and the growing metaverse while continuing to make good art for AAA games and premier animation titles like we always have.
From PS5 Blockbusters to Iconic Remakes
This year saw the release of several major game titles that Lemon Sky worked on, one of which was Insomniac Games' PS5 title – Ratchet & Clank: Rift Apart, which was voted by fans on the official Playstation Blog as the Game of the Year! It was just last year that we had the pleasure of working with Insomniac Games on Spider-Man: Miles Morales and Marvel's Spider-Man Remastered which ended up being the first PS5 titles we worked on to be released, and we are looking forward to continuing to be at the forefront of AAA games for yet another year ahead, working on blockbuster titles for next-gen games consoles!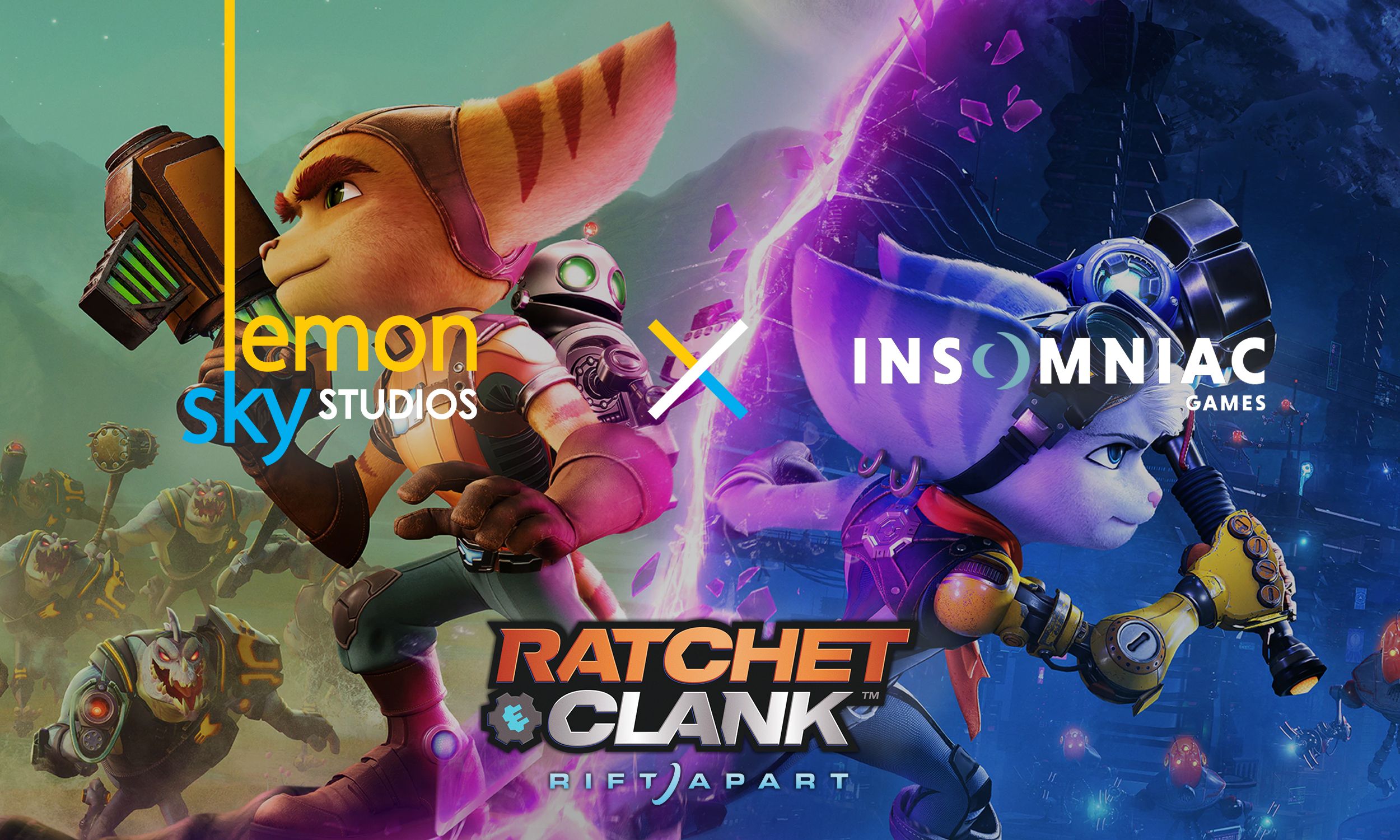 We also continued with the remastering work that we are known for, contributing to highly anticipated remakes/remasters of well-loved classics like Diablo 2: Resurrected, and Mass Effect: Legendary Edition. Even as we venture into new creative and technological horizons, rest assured that we will continue doing what we have always excelled at – creating art that is iconic and immersive while setting a new bar for quality in the world of modern gaming.
AstroLOLogy Goes Gold!
Besides our work on international game projects, we've also been making great progress with our own original work this year. Our animated series AstroLOLogy reached the 1 million subscriber milestone on Youtube earlier this year, earning us the coveted golden play button!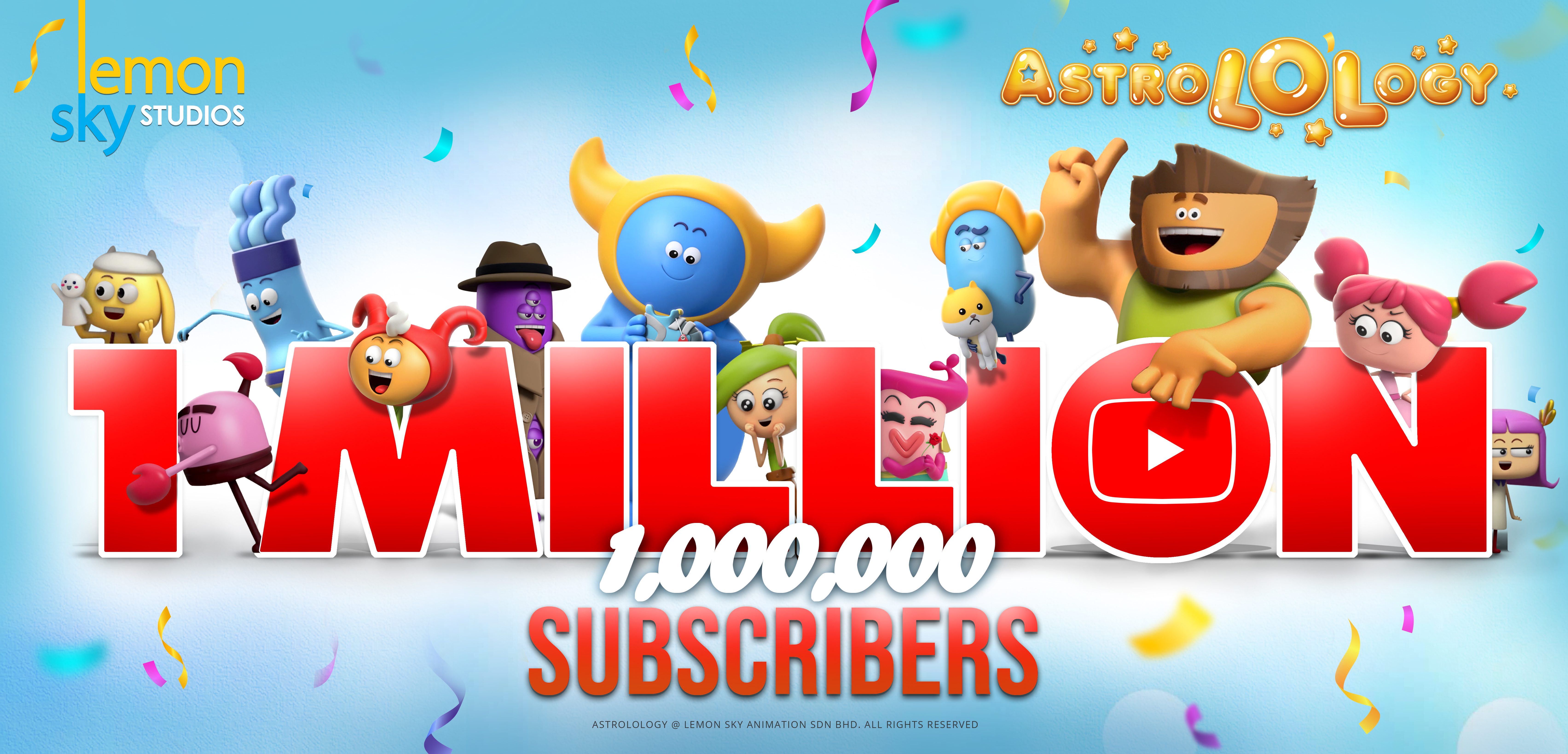 Even now, the series continues to grow, not just in subscriber count but in the scope of the franchise as the team continues to cook up new ideas behind the scenes to bring AstroLOLogy to whole new platforms the series has yet to explore. Please follow AstroLOLogy on Facebook or Instagram to stay up to date. We'll have exciting news coming very soon!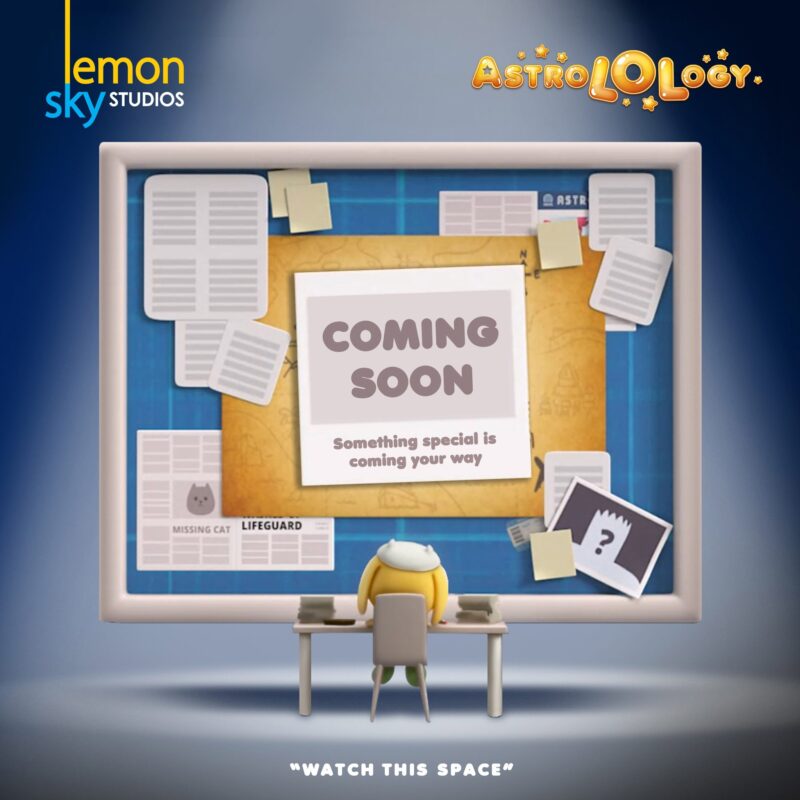 To 2022 and Beyond!
Despite all the difficulties, all of our project teams went above and beyond in order to deliver and meet the high expectations of quality that Lemon Sky is known for. It's safe to say that the completion of these projects wouldn't have been possible without the combined efforts of all the team members, from the artists, to the project managers, production co-ordinators, team leads, and the various people in the business and production teams who helped make these projects a reality. We would like to take this opportunity to say a sincere thank you to everyone who kept the studio cruising along splendidly. Thank you! You went above and beyond this year!
Finally, we would also like to express our heartfelt appreciation to all our clients who continue to be a joy to work with despite the obstacles that everyone in the international games and animation industry has to deal with.
The people and teams that we work with externally have been incredibly helpful, understanding and communicative through all our projects, which has helped to bring out the full potential of our studio and achieve great work no matter what challenges we faced. We are very much looking forward to making new partnerships and renewing old ones in the year 2022, and we can't wait to see what we'll be able to achieve with our partners next year!
Lemon Sky will be cautiously optimistic as we put the past 2 years behind and look forward to better times, along with the eventual full opening of our studio headquarters in Kuala Lumpur – a state of the art space for creativity and exploration that we can't wait to unveil to everyone. In the meantime, we wish everyone a Merry Christmas and a very happy new year!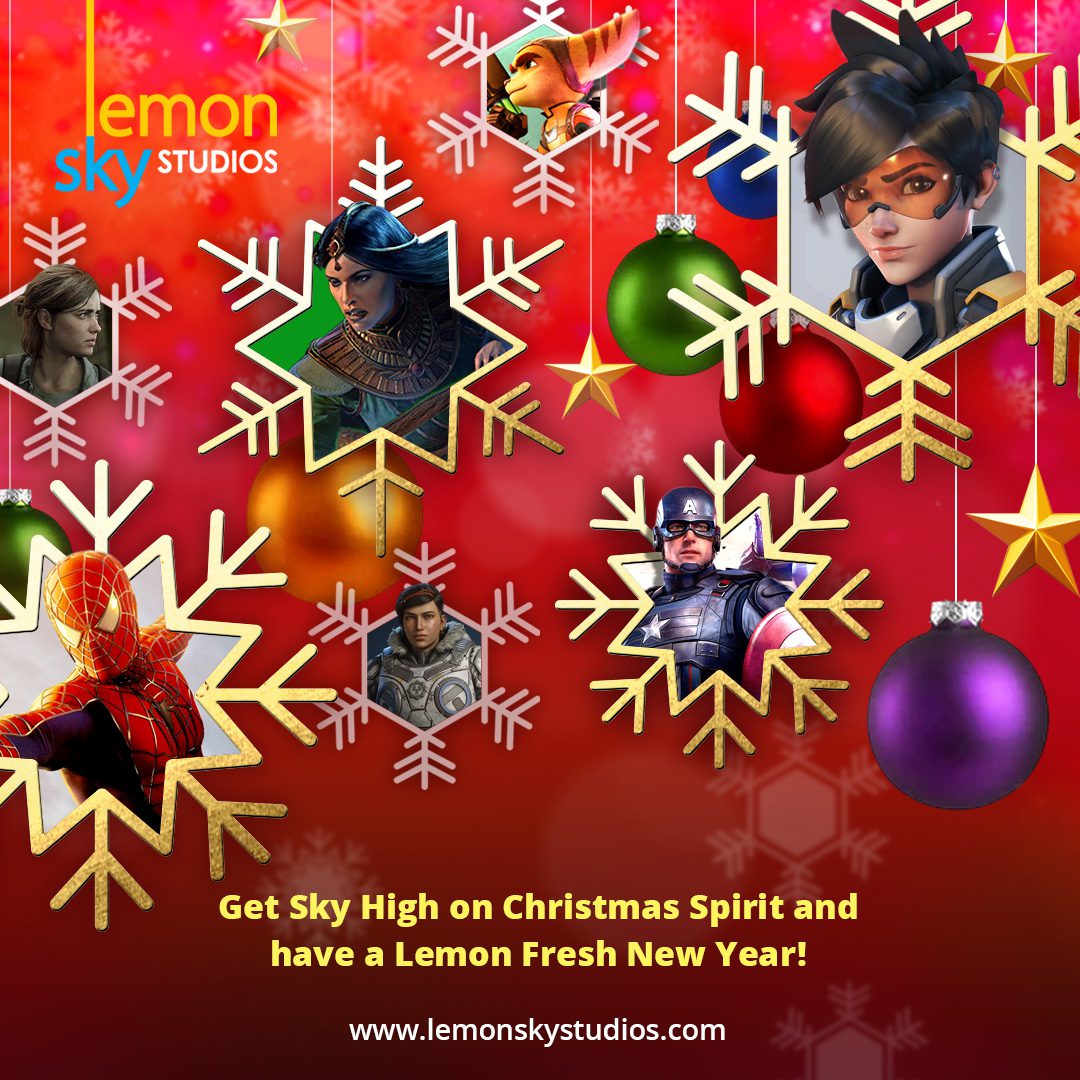 Thank you for all your support through another year.
We wouldn't be here without you.
Take care, and stay safe!