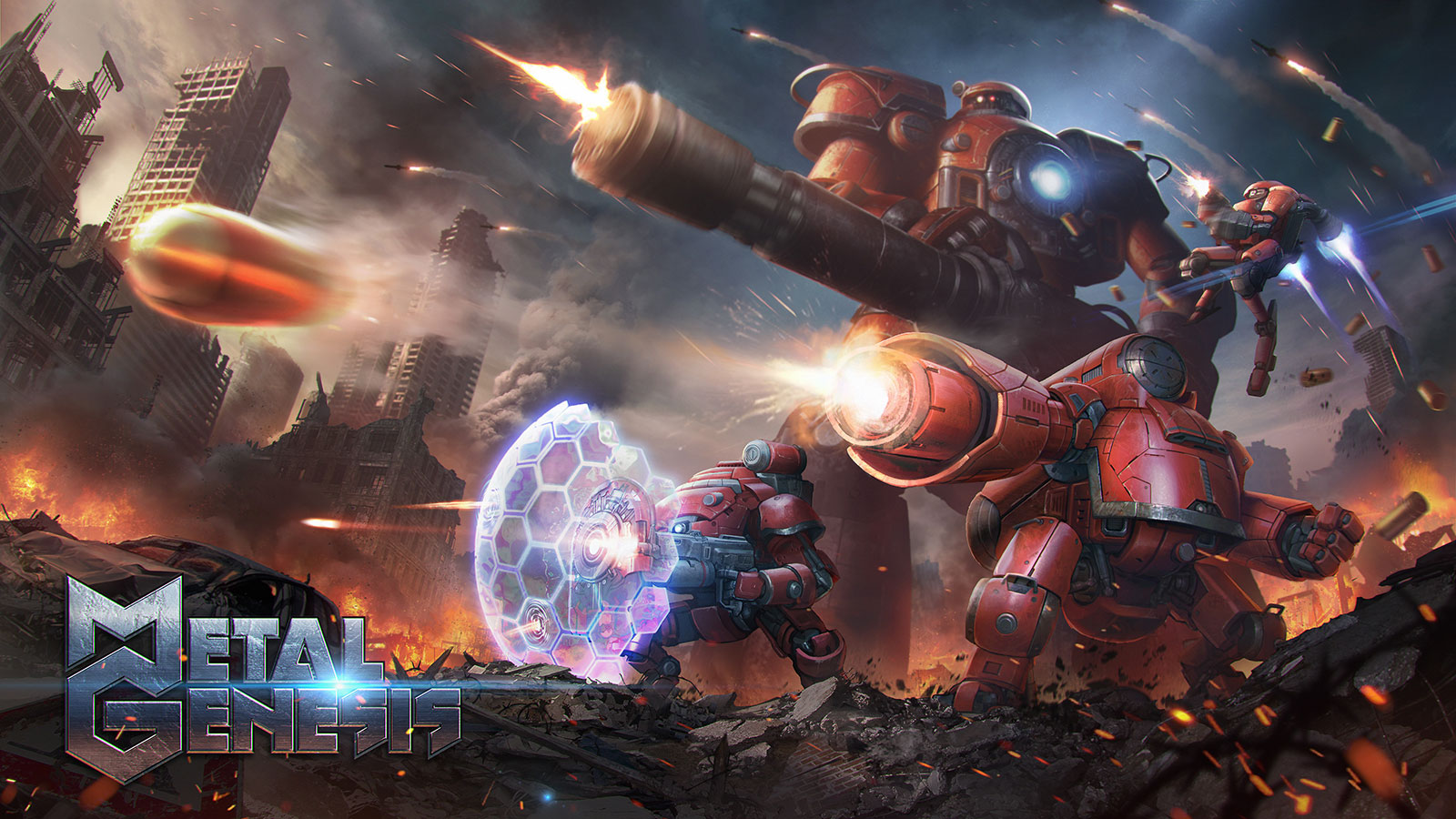 Metal Genesis Has Landed!
---
September 29, 2022
The time has come! 
Introducing our first original video game IP:

Launch into battle with your very own mecha and go head-to-head with pilots from around the world in a fast paced action shooter inspired by classic mecha anime! 
Featuring a range of different factions, players will be able to select from unique squads of mechs that each have their own distinctive style, backstory and loadouts, and most importantly have the ability to combine (Gattai) to form a giant superpowered mech to finish blast your foes off the map!
Metal Genesis is dedicated to Mecha Fans like myself, who were inspired by the legendary and iconic mecha of the 80's and 90's. Not only did it capture our imagination but it also shaped us as people, teaching us values such as friendship, bravery, passion and as a whole, making the world a better place.
As creators of MG we are committed to portraying the spirit and creativity that made these mecha icons so influential while providing the awesome experiences we had, for a new generation of fans. 
-Ken Foong, Chief Creative Officer of Lemon Sky, Creator of Metal Genesis
Produced hand-in-hand with our partners iCandy Interactive, we couldn't be more excited to finally be in the position to make this dream project a reality thanks to the awesome team of creatives behind it. Get ready for some larger than life mecha action coming your way!
Check out the
official website
for more info, and be sure to stay tuned to our
socials
for all the latest updates on Metal Genesis!