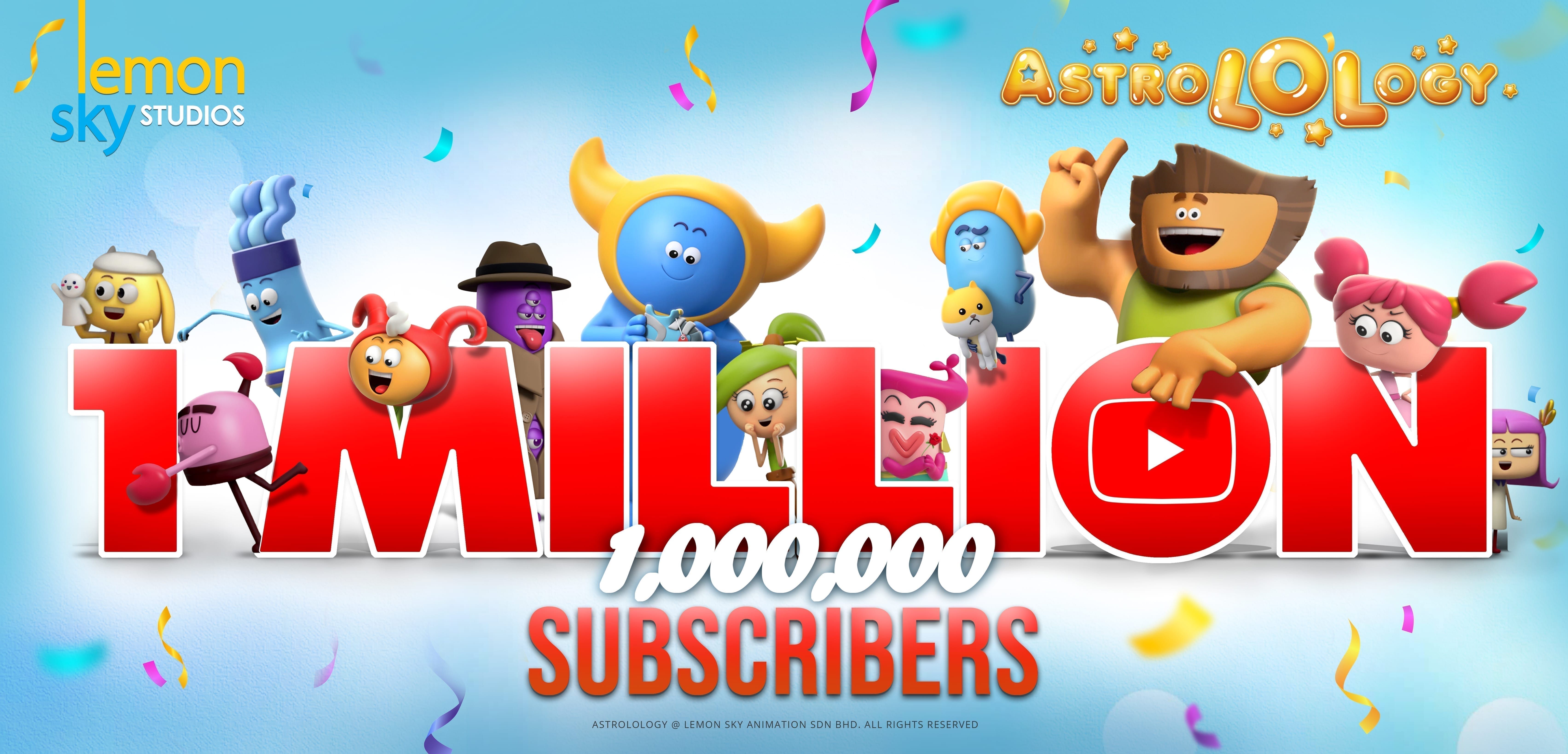 AstroLOLogy Celebrates 1 Million Subscribers!
---
April 8, 2021
Lemon Sky's original animation series, AstroLOLogy has reached the 1 million subscriber mark on YouTube! In celebration of this milestone, here's a retrospective with the creators of AstroLOLogy as they look back at the long but rewarding journey we've experienced up this point, along with the origins of the series and what led to its creation!
Our main goal at the beginning was to create something that was original and could have universal appeal. Throughout our work on AstroLOLogy, we have always been hoping that our IP could go on to appear on all platforms. One of the IP ideas we had was a series based on star signs, but with an original twist – changing the perspective of star signs from superstition to something based more on each individual's personality.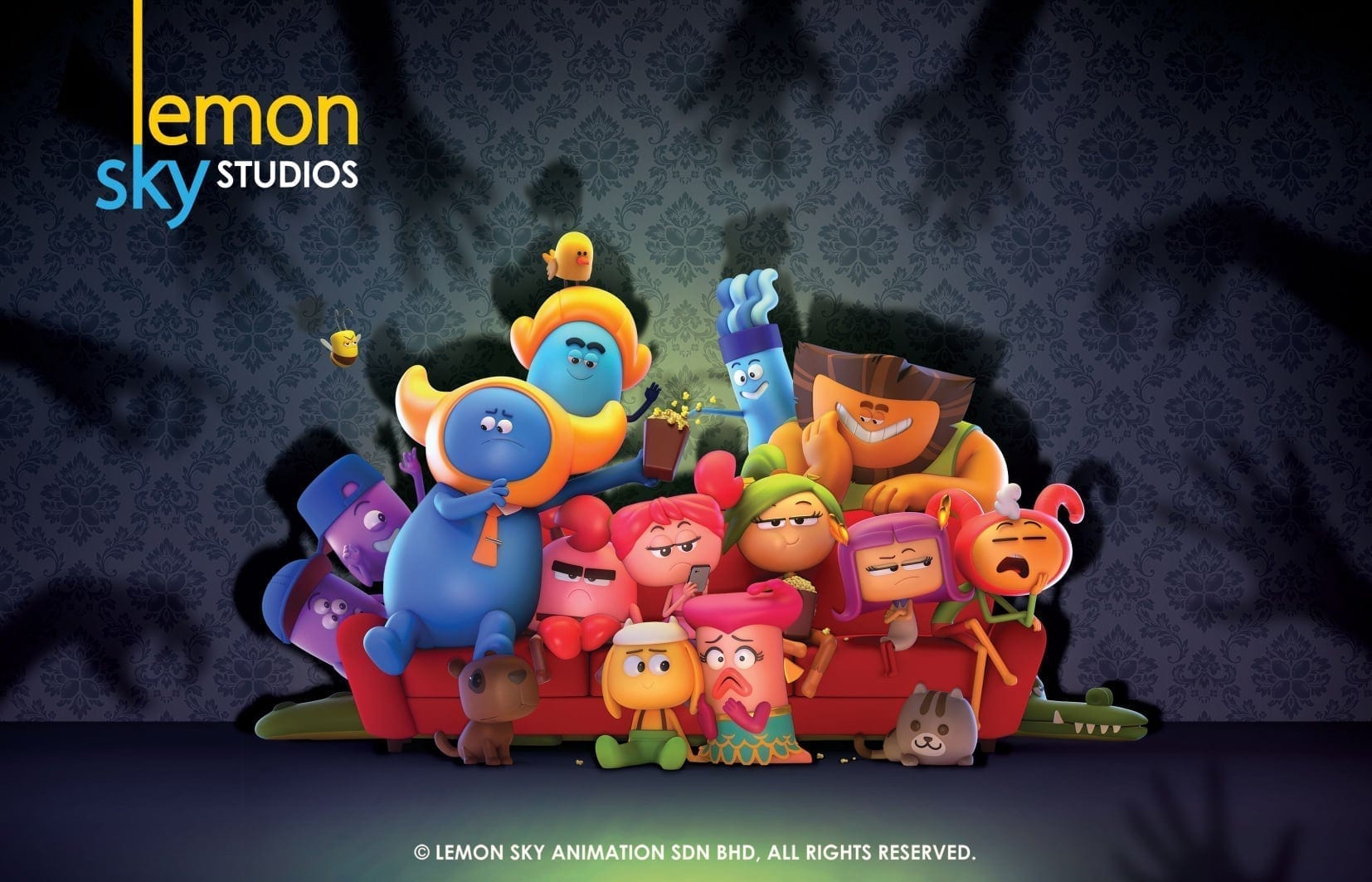 Cheng-Fei Wong – Executive Producer/Lemon Sky CEO
I've always thought that Horoscopes are a very interesting subject. Everyone has their own horoscope and every horoscope has its own unique personality – this is what makes our world interesting. Sometimes we even make jokes about our own personalities and I think our team's idea to make that concept into an animation series was brilliant.
I'm really happy to see that AstroLOLogy has reached a million subscribers. Congratulations to Ken and our team, and thank you to all the fans for supporting our ideas.
We went with the idea of horoscopes/star signs because we believed it had the potential to have universal appeal despite the lack of any content aimed at children. Even if children don't really understand horoscopes or people who don't believe in horoscopes come across the show, viewers can still identify with the characters based on their distinct designs and personality traits and enjoy watching them interact with each other.
Ken Foong – Creator/Director
I think horoscopes are intriguing because you still get to learn more about the characteristics of the people around you although it doesn't always have to be by the book.
I think when you love someone, that person's horoscope becomes your favourite. You find out their quirks and learn to appreciate them for it.
The overall message I wanted to share is that we should care about other people and appreciate our differences. Be true to yourself no matter what star sign you are or what personality you have. Be a better person each day. There's no star signs which are inherently bad!
When we first started working on AstroLOLogy, it seemed like a daunting task since it was our first in house production without any client backing us up on the pre-production. One of the initial challenges was coming up with the designs of all the characters because some of the star signs don't really have any existing visual symbolism or personifications to them. On top of that, we had to ensure that all of the characters were distinctive and appealing in their own way so that they all stand out equally in the series. There is no "main character" in AstroLOLogy, so all of the star signs have a chance to shine and everyone can enjoy the episodes that feature their favourite characters. People have different personality traits in real life, but those differences make us special and we wanted to celebrate that.
Loo Hon Gene – Head of Animation Production
Reaching 1,000,000 subscribers makes me feel like we are famous youtubers – I can't wait to see that gold play button! (just kidding.) But it's not often you get to be involved with something that reaches a milestone like this, not to mention that it's actually pretty rare for an animated CG show to reach this many subscribers on Youtube. It gives our studio some legitimacy when it comes to original IP production and animation.
In the future, I hope we get to make sequels where we can improve on the format of the show with better and more elaborate storylines. It would be great if we could even add dialogue to make audiences feel more connected to the characters. We already have the japanese dubbed version which adds a whole new dimension to the show, so imagine the possibilities!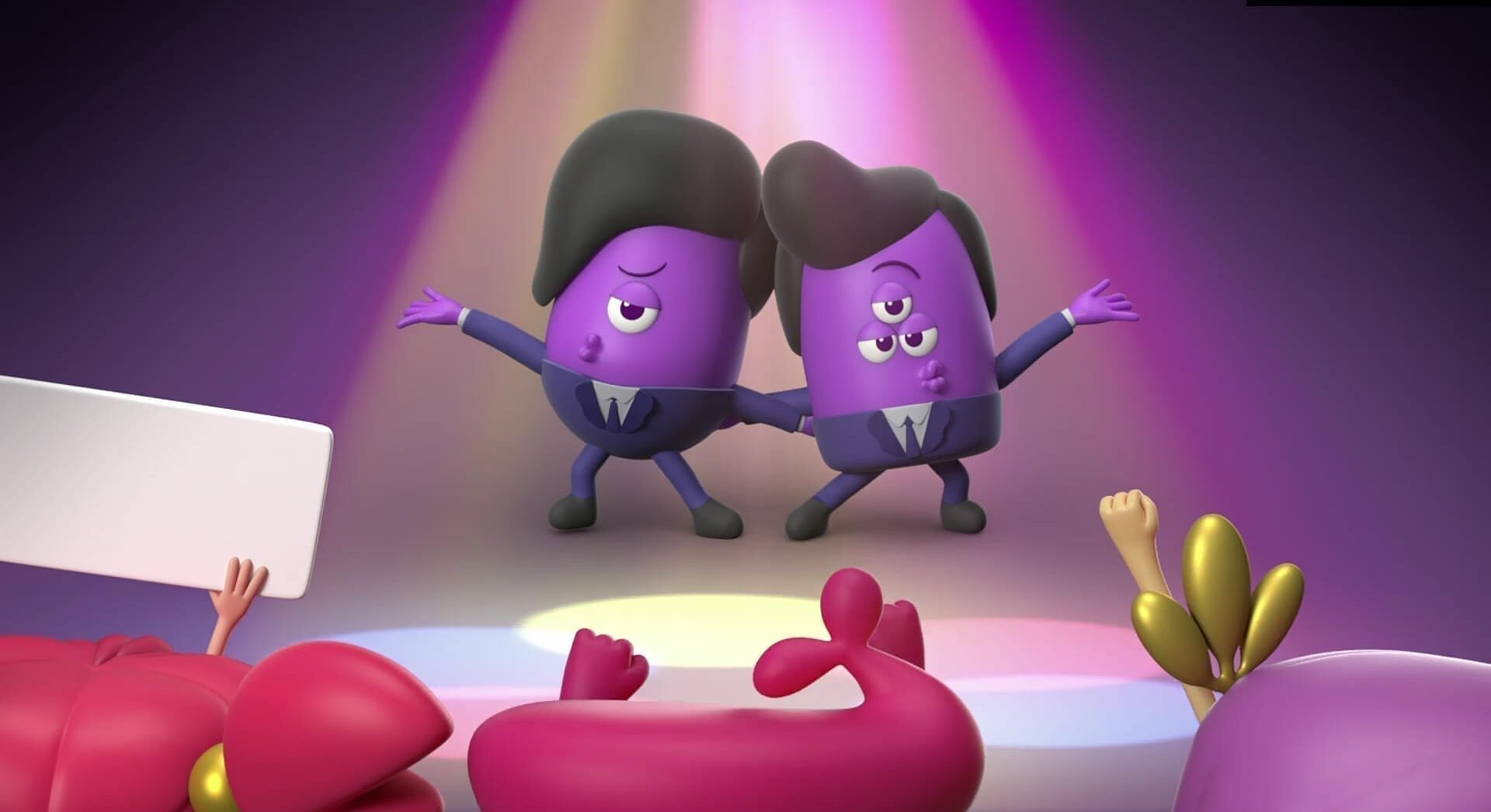 Another big challenge for the team was the sheer amount of content that the production team had to handle. The initial plan for the series was to have a total of 288 episodes, which meant that it would take 288 days just to come up with and approve the concepts for each and every episode even if we managed to do so at a rate of 1 episode per day. It was an ambitious number, but every single member of the production team stepped up and did an exceptional job working together to make it happen.
Khalis Kamarul – Concept Supervisor
Just being able to complete the production of the series was something we were proud of, but having this many fans around the world engaging with us and telling us that they love the series makes us even prouder and gives us validation that we were able to create something good. Rather than just thinking we are doing a good job, having the feedback directly from fans gives us more support as a team.
I don't think any of us expected to reach this level of success, and it couldn't have happened without the contribution from everyone from top to bottom. Being able to successfully produce a series like AstroLOLogy helps to prove that Lemon Sky is just as capable as any international animation studio. I hope AstroLOLogy can serve as inspiration for local talents to go beyond what we would normally expect, and I'm proud that we were able to achieve this locally!
When we were introducing AstroLOLogy to potential partners for broadcast and distribution many people mentioned that there was a lot of potential for growth, not just the show itself but for the entire brand. Now that the initial run of the series has been completed, the team is looking forward to how the franchise will be able to expand to other types of media and platforms such as games, apps and merchandise.
Jakasatiawan Wirasudibya – Story Director
I was there with the production team since day 1…we weren't sure of what we were doing from the beginning, but we did have a direction and vision that everyone believed in. When we started production, it was very challenging but I was really excited and enjoyed the process because of the freedom of creativity we had.
It feels surreal knowing that we've reached this milestone. We came up with some of the ideas while we were just hanging out or having lunch. It's crazy that we can have hundreds of millions of views from people who are enjoying these ideas, but it's also good to know that other people can enjoy our sense of humor.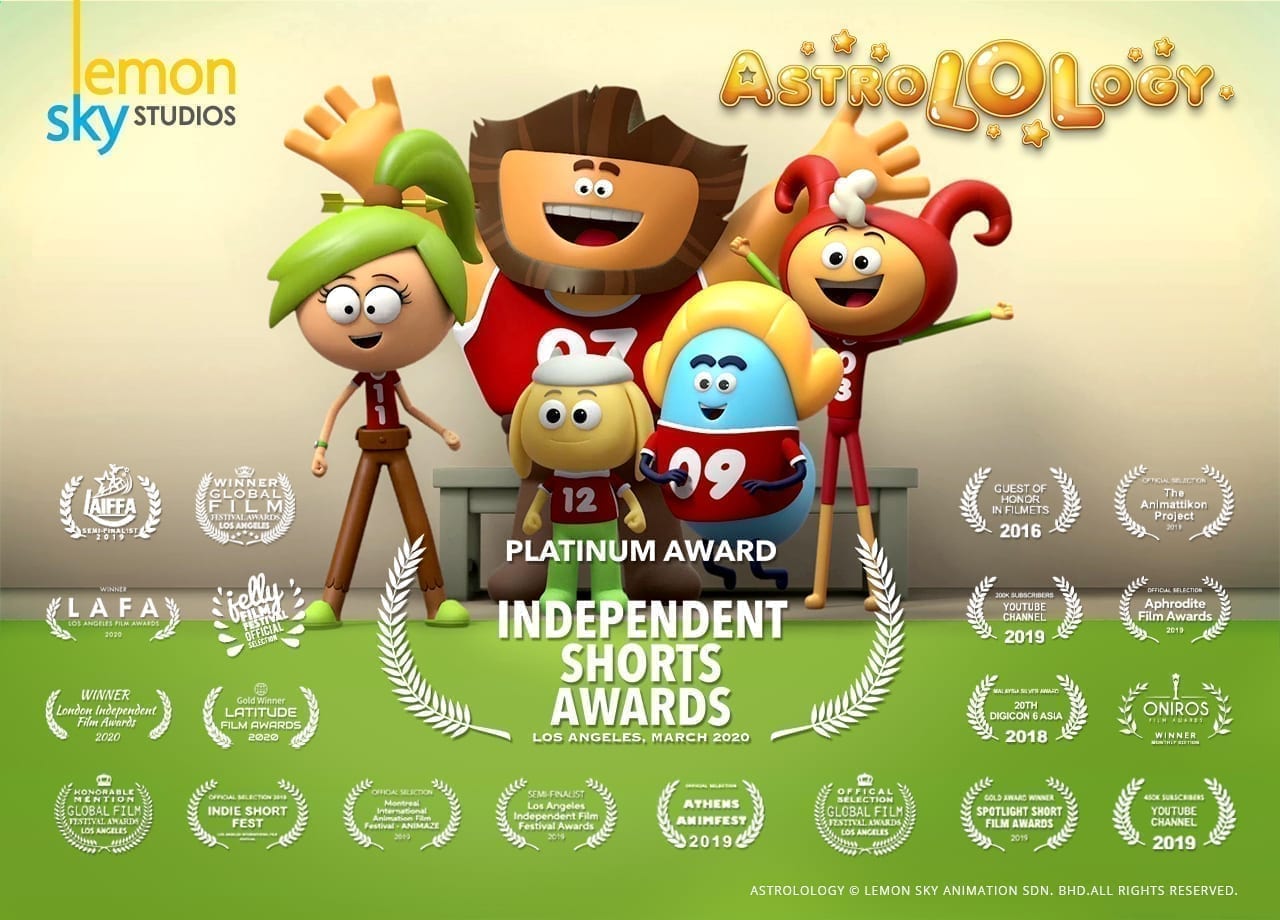 Jade Lee – Head of Sales and Distribution
I'm very excited that we've managed to reach 1,000,000 subscribers, and proud of the team for their amazing work that has brought them this far.
Thank you so much to the production team, everyone from top to bottom. And thank you to fans who have shown their love for AstroLOLogy all this while. During the time we've worked on the show we sometimes receive emails and social media messages from fans telling us how much they love the show. These kinds of interactions makes me feel like we are really creating something worthwhile for our audiences.
We would like to give a big thank you to the entire AstroLOLogy production team. Without them it wouldn't have been possible to pursue this idea during the production phase. Everything you see in the finished series was a result of creative contributions from the entire team, and whenever we faced challenges there were always people stepping up to help. The marketing team also helped a lot, reaching out to different broadcast partners, and the face that everyone pulled together to make it happen makes the project all the more meaningful to our studio.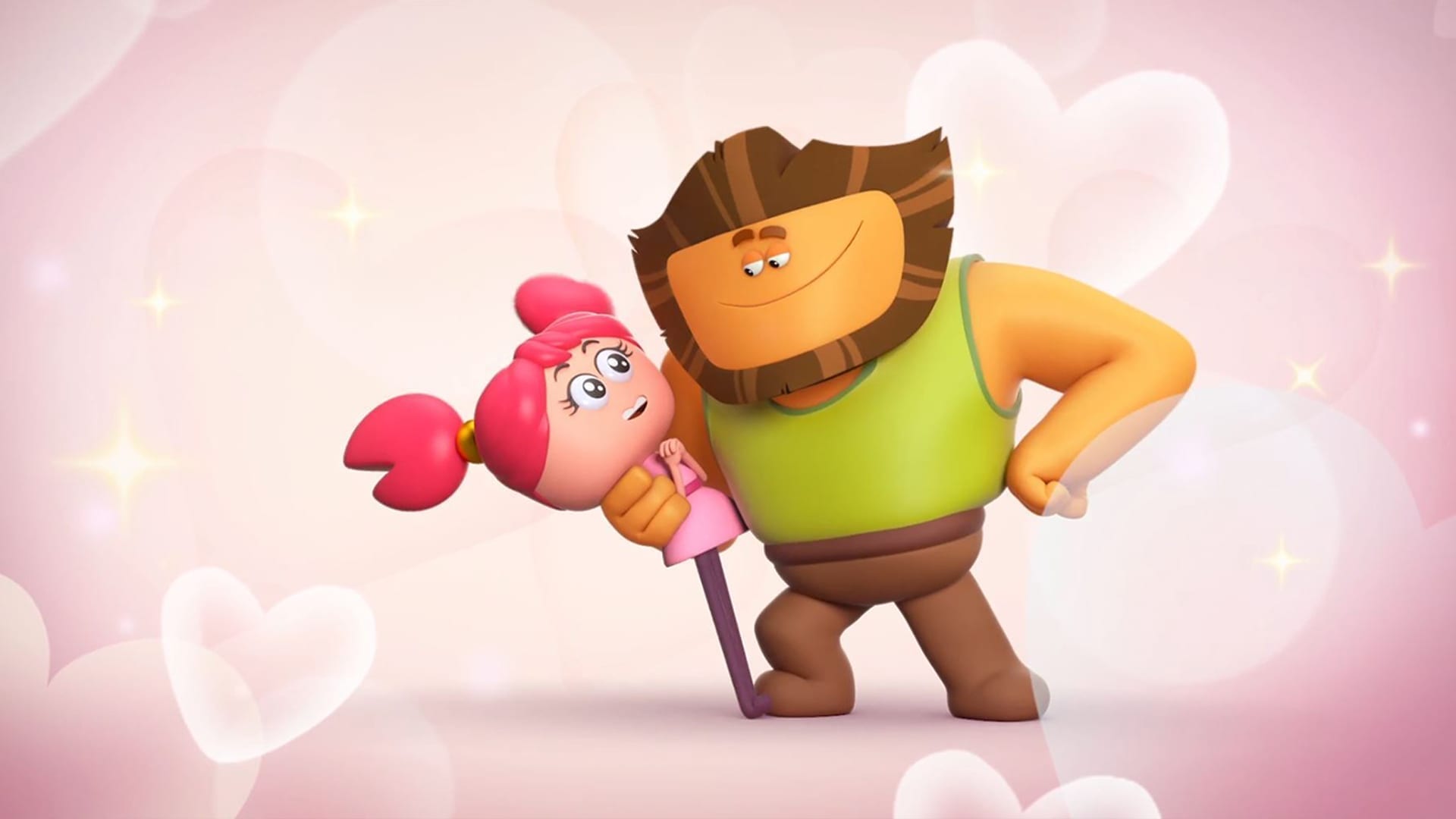 Ken Foong – Creator/Director
For me it's not just the number of subscribers, but also the fact that we have over 400 million views from people who are watching our videos for an extended time and watching the episodes in full. We even get comments from people who point out our mistakes in the episodes, which is even more encouraging in a way because it shows that the fans are really invested in the series. This is one of the great things about youtube as a platform. Having this engagement with the fans really motivates me to keep working on the series. 
AstroLOLogy wasn't the first and only IP that we came up with, but it was the result of a long creative process with input from everyone in the production team. We came across many challenges in developing the IP and selling it, but being able to reach 1 million subscribers gives validation to this project and encourages us to do more – to continue working on AstroLOLogy as well as to keep on creating new things for as long as we can.
I would also like to say thank you to Fei for being such a supportive executive producer who was always ready to provide the team with whatever we needed to move forward. And of course I would also like to give a big thank you to the team as well for their amazing efforts and going above and beyond to make the series a success.
Production was full of ups and downs, but I really appreciate the entire journey and I hope that everyone who worked on AstroLOLogy finds the project meaningful as well!
We would also like to say thank you to the partners for believing in the AstroLOLogy IP, and our YouTube partners and distributors for helping to sell the IP.
We believe wholeheartedly in the AstroLOLogy franchise, and we definitely want to continue producing new content on different platforms. Whether it's games, apps or even movies – anything is possible for AstroLOLogy!
Bigger and better things are sure to come from the AstroLOLogy team, so stay tuned and follow the AstroLOLogy Facebook page and YouTube channel for updates!