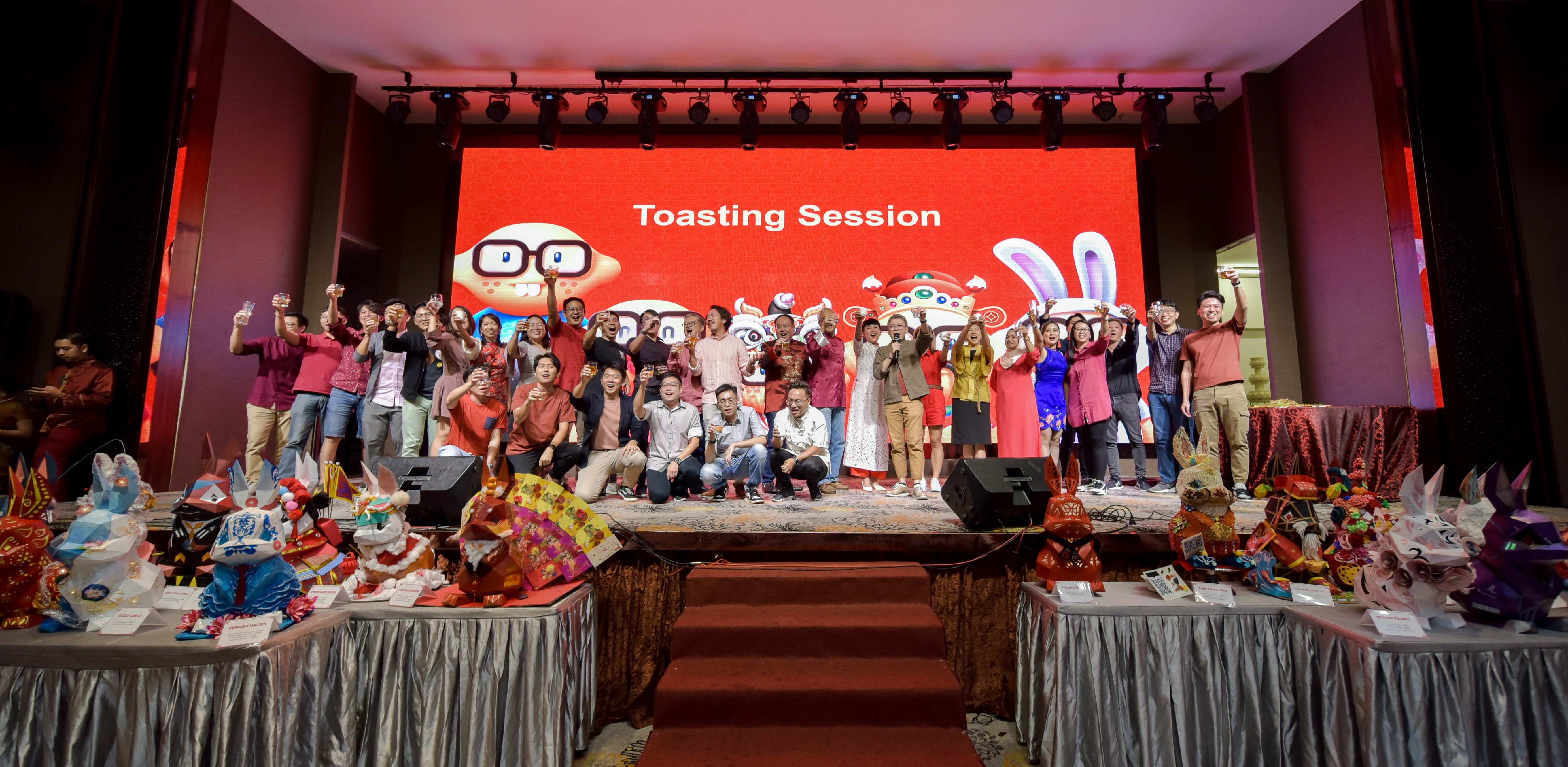 Ushering in a Year of the Rabbit Full of ProsHAREty!
---
January 25, 2023
Chinese new year is a brilliant and vibrant festival that just happens to take place close to the start of the calendar year, so what better way to start off the year on the right foot than by celebrating with one another and hopping into the new year with our Lemonions!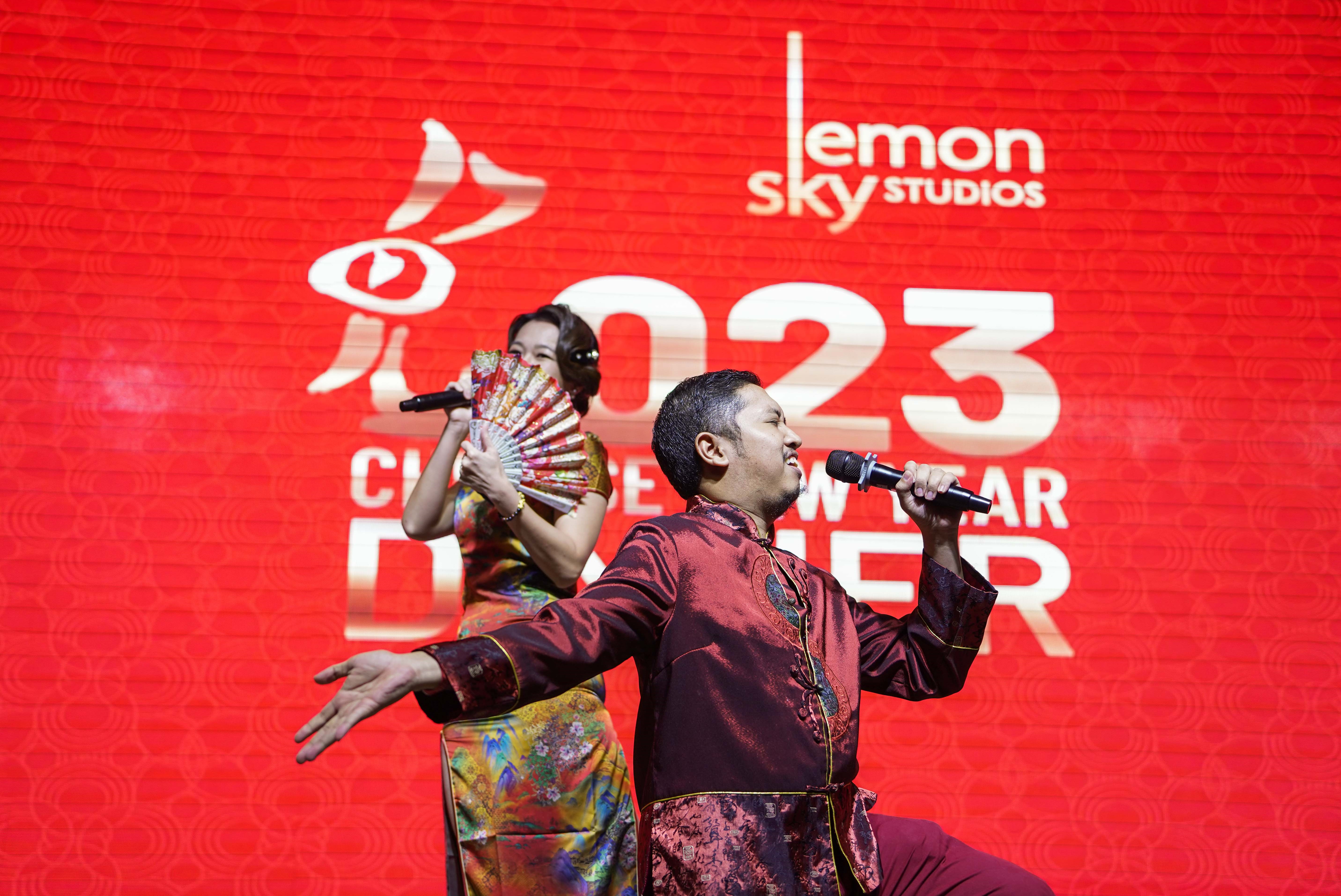 The rabbit is known as a symbol of longevity and peace in chinese culture, and these are things that we want to embrace and embody in our studio as we head into the new year. Longevity in maintaining a good work-life balance and a positive environment for all of our Lemonions so that we can be sustainable in making good art for years to come, and peace in working closely together with one another to bring out the best in all of us at Lemon Sky!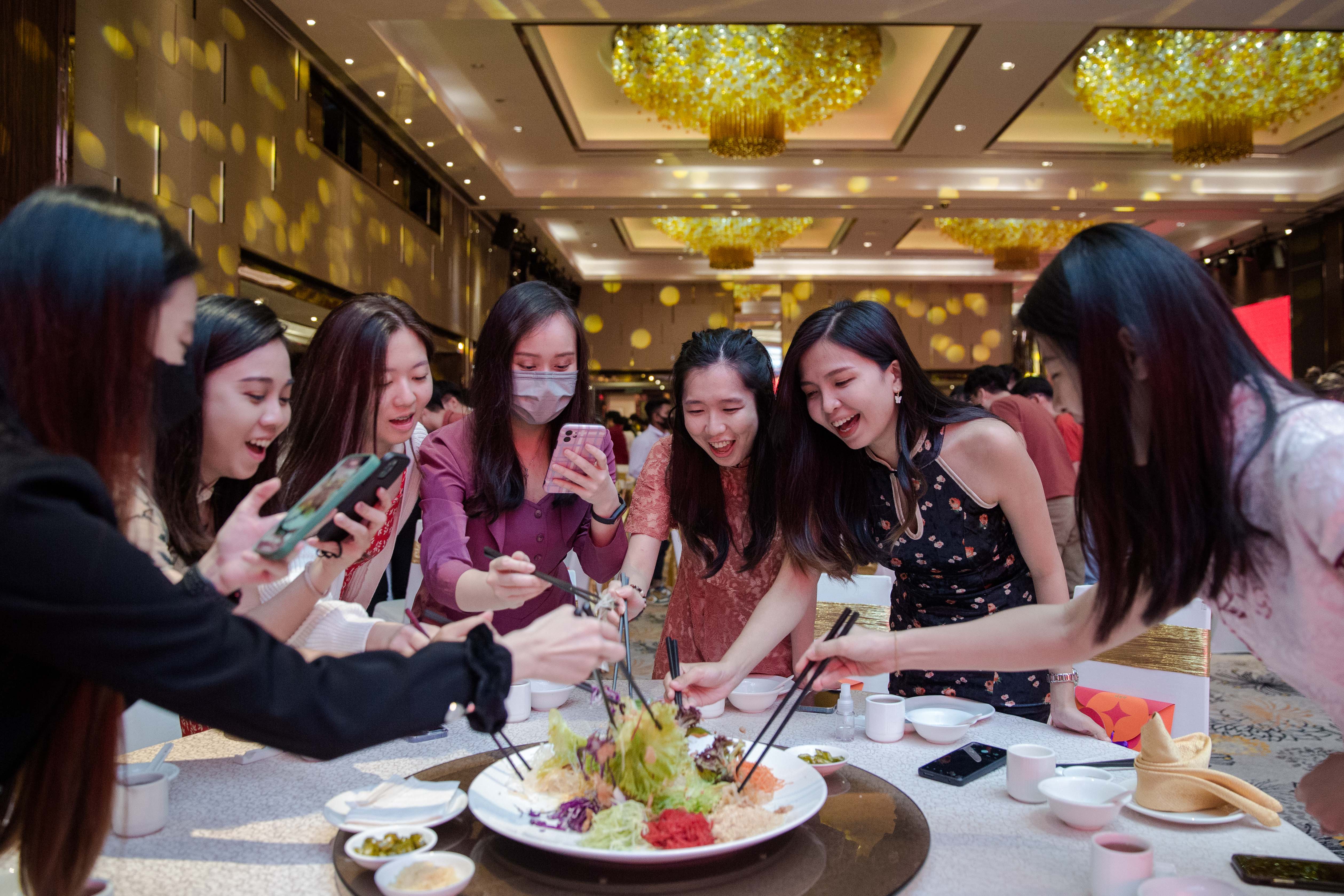 At the Chinese New Year dinner, we enjoyed a sumptuous feast with the Lemon Sky spirit of togetherness on full display as our Lemonions spent time mingling and going from table to table to greet each other, socializing throughout the event. With the live band playing in the background as dishes were served, our Lemonions even got together to sing and dance along with the band. It was truly a wonderful sight to behold as junior and senior team members from different departments gave hearty toasts to each other, screaming "YAAAAAAM SENG!" in unison throughout the night!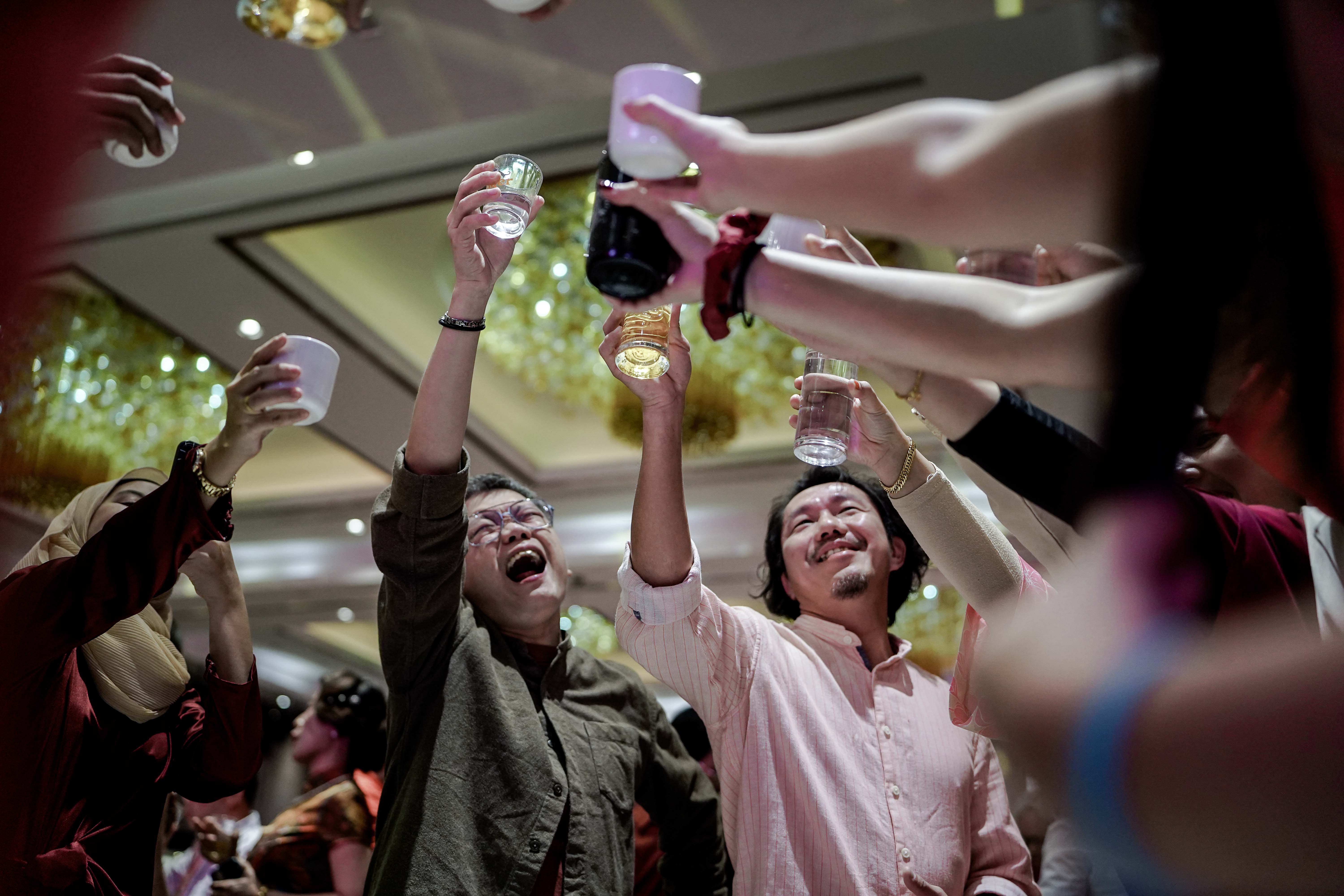 A special highlight of this year's event was the Prosharerity Project, a competition where teams of Lemonions had to work together to decorate cardboard bunnies in the weeks leading up to the event. The final artworks were displayed in the ballroom on the night, making the perfect addition to the festive atmosphere there as we brought in the year of the rabbit! The friendly competition gave our artists a chance to take a break from the time spent working with cutting edge technology to get down to the basics to create amazing physical works of art.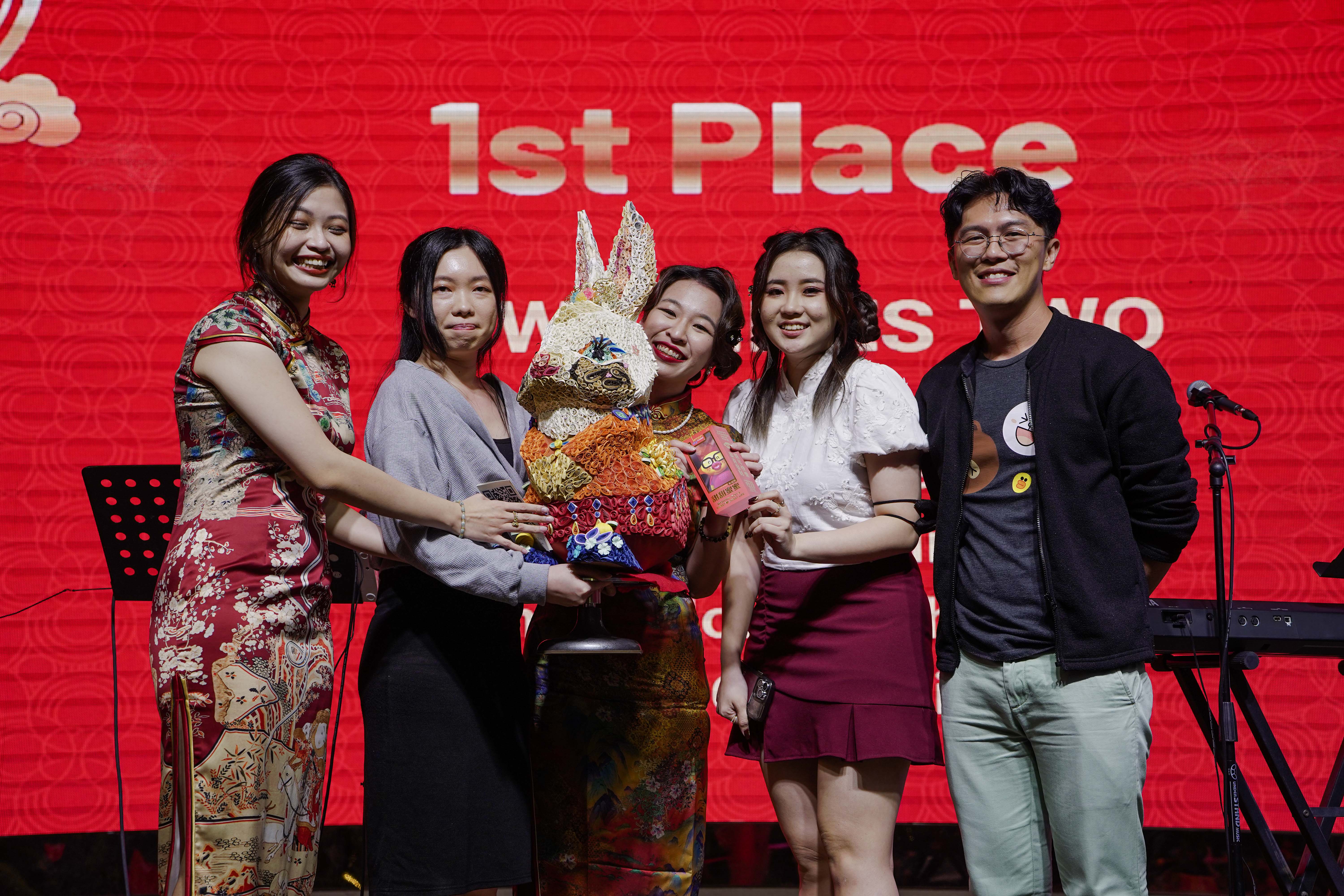 Finally, as the festivities wrapped up, we had to end things with a bang with our best dressed award and lucky draw session to spread the good fortune! The best dressed competition is a staple for our events and our Lemonions always bring their A-game when it comes to showing off their creative prowess in representing the theme of the night. This time around we spiced things up by having a live poll where our Lemonions voted to decide who would be the ultimate winners of the best dressed award!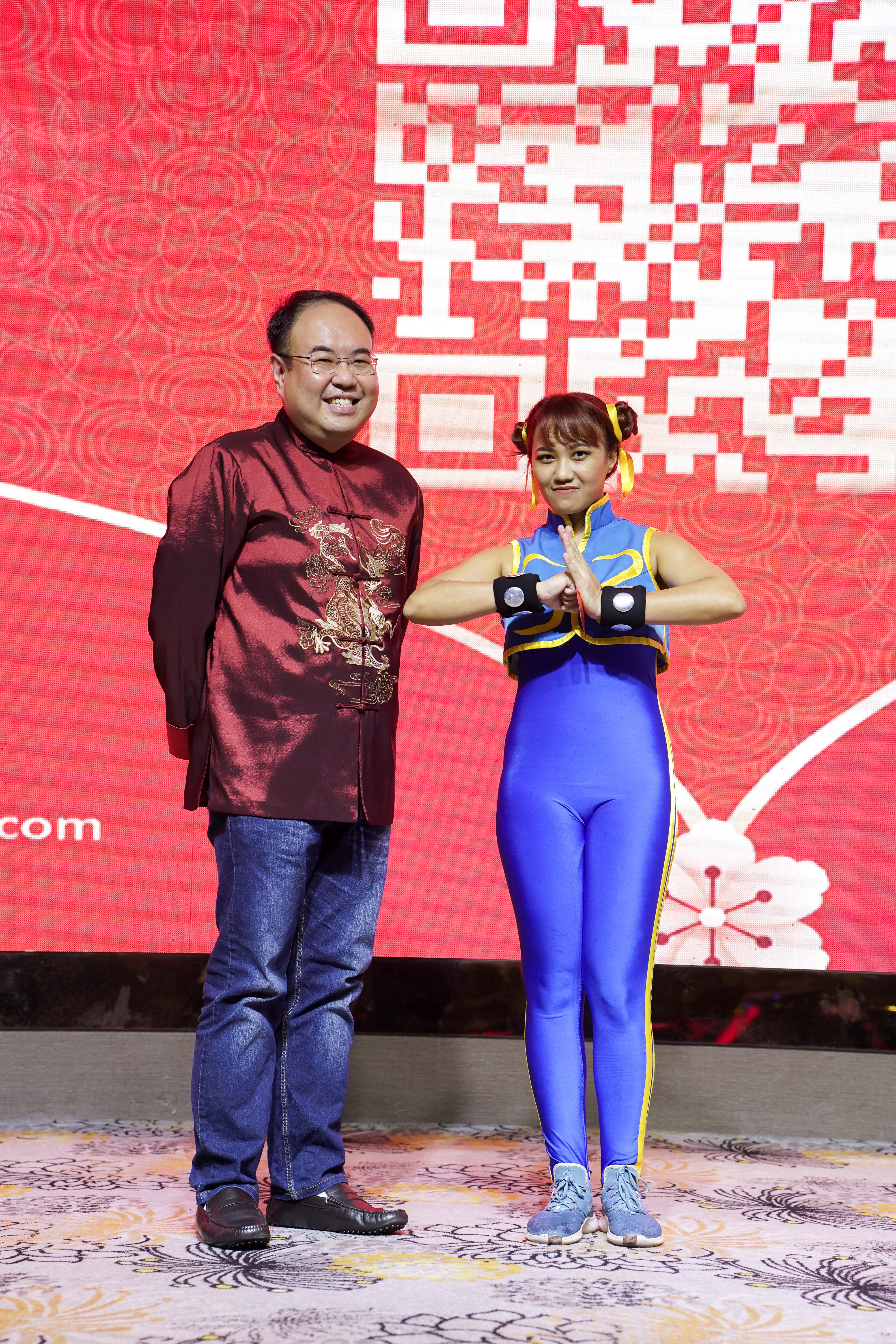 With the delicious food, the hearty toasts, the amazingly dressed Lemonions and the Prosharerity Project Bunnies adorning the ballroom, we couldn't have asked for a better party to start the year! Here's to a prosperous year of the rabbit with creative longevity for our studio!