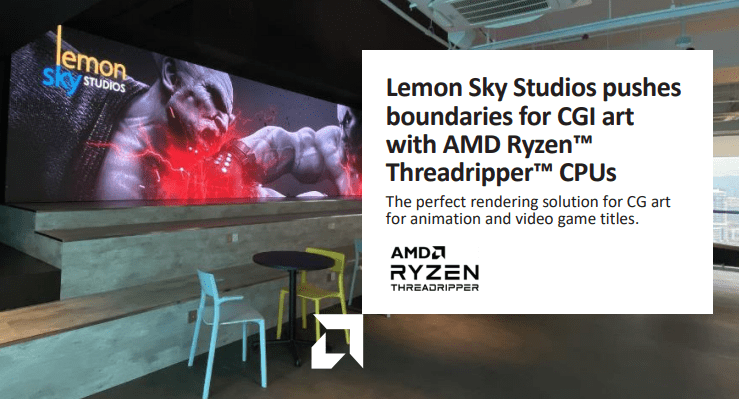 Lemon Sky Studios pushes boundaries for CGI art with AMD
---
June 25, 2021
Lemon Sky Studios pushes boundaries for CGI art with AMD Ryzen™ Threadripper™ CPUs
Founded in 2006, Lemon Sky Studios is Malaysia's leading CGI studio and one of the region's best art outsourcing companies in the video game and animation industry with an inhouse render farm that is powered by AMD Ryzen™ Threadripper™ CPUs.
Lemon Sky's company motto is to "Make Good Art". They strive to be one of the best studios in the region that is involved in high quality gaming content as well as providing a healthy work environment for their artists. To date, they have a 350-strong workforce across different principles, ranging from animators to concept artists and modelers.
With an aim to create positive changes in the industry, Lemon Sky is constantly involved in the local community by organizing talks and workshops to improve the future generation of artists in terms of skill development outside of the education system. Additionally, they also provide specialized training for their artists to teach them new skills to give them a more competitive edge in the industry.
With over a decade of experience in the animation industry, Lemon Sky has a stellar reputation for producing top notch 3D animation that meets the standards of the world's biggest animation studios. The company has a proud history of creating worlds, characters, and creatures for countless video game projects for some of the most iconic AAA game titles.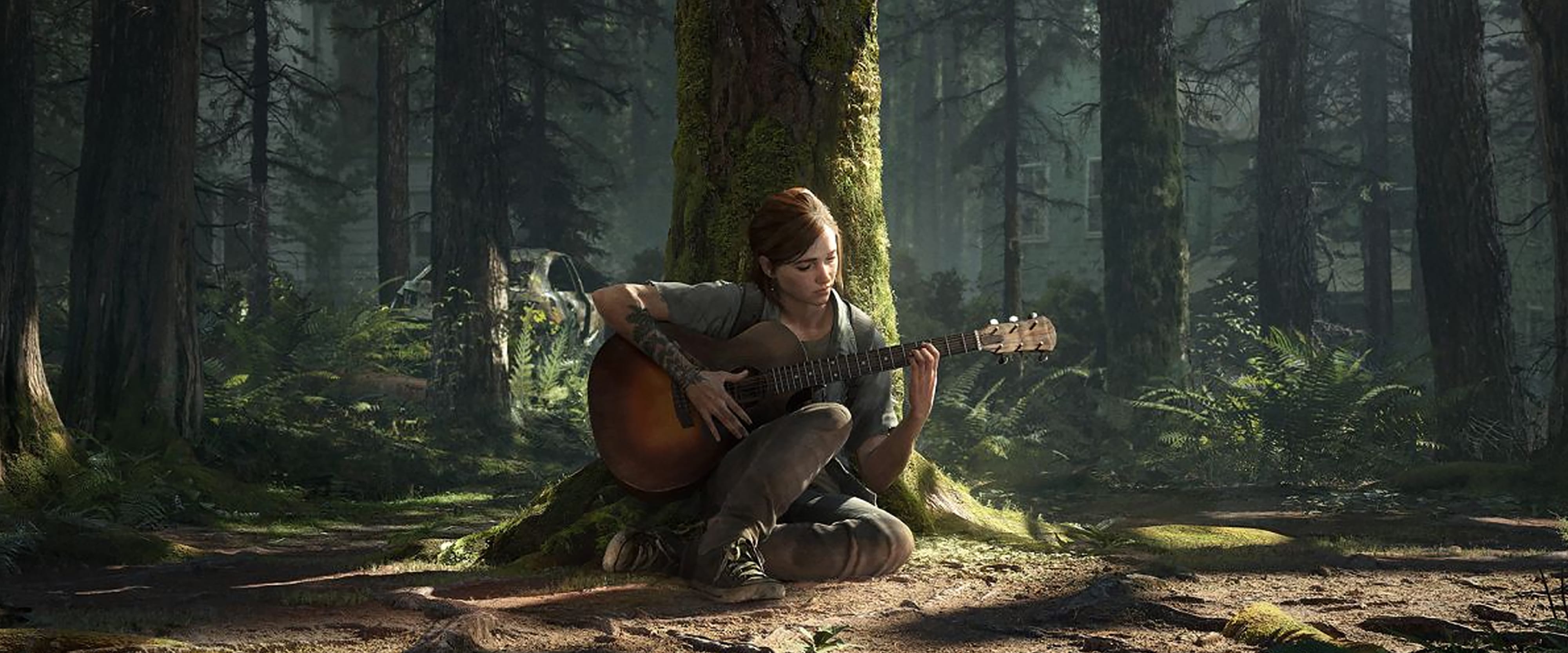 CPU Rendering is still the Industry Standard
As a CGI company, rendering remains one of the most resource intensive computing tasks. Cloud render farms were part of the initial consideration but they were not a viable option for Lemon Sky due to the nature of the work that they do. As a service provider for industry leading content publishers, Lemon Sky would have to render and rerender repeatedly for hundreds of times daily. For instance, during a major project, Lemon Sky artists rendered long sequences at 24 frames per second that quickly piled up. With the implementation of Ryzen™ Threadripper™ 2990WX processors, the faster render speed has significantly ramped up their project timeline by up to 3 times.
With a robust team of animators whose tasks include a constant need for rendering, the expenses from using a cloud rendering solution were not a feasible option for the company in the long run. Plus, not many cloud render facilities are updated with the newest hardware, especially when it comes to CPU rendering.
Of course, there are also security concerns for sending confidential data out of the studio. In their search for the most efficient and cost effective method, Lemon Sky decided to build an in-house render farm that uses plugins such as V-RAY and MENTAL RAY, and software like KEYSHOT, DEADLINE and NUKE. Initially, they started using a non-AMD hardware, and while they were decently performing, much was left to be desired. Lemon Sky needed something that not only excels in multi-threaded workloads but also has good single core performance.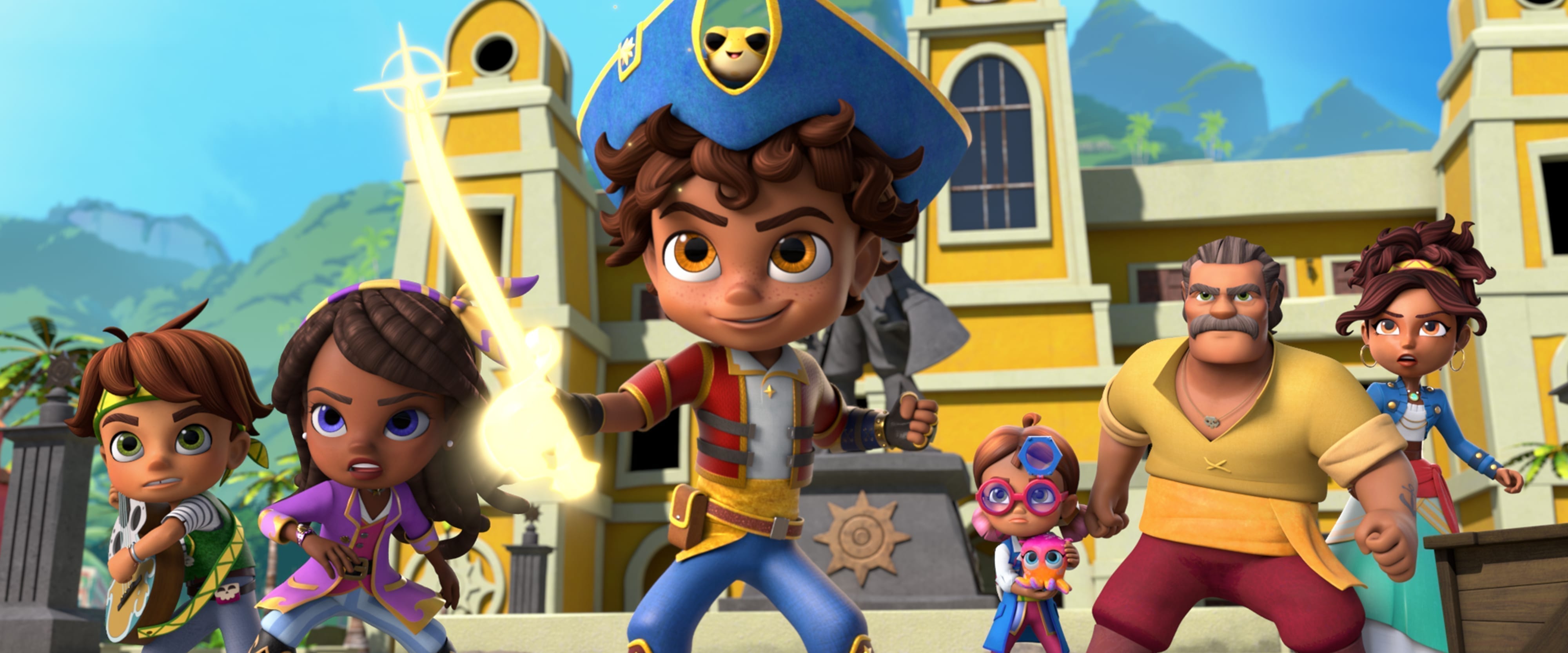 AMD Ryzen™ Threadripper™ is the Perfect Rendering Solution
Since December 2018, Lemon Sky has implemented AMD hardware into their workflow. Afterward, the company is able to complete tasks at a faster rate, which enables them to move on to other projects ahead of schedule.
With the 2nd Gen Ryzen™ Threadripper™, AMD has managed to fit in 32 cores and 64 threads into a single processor with a max boost clock of 4.2GHz1. This unprecedented hybrid between core counts that was only seen in server CPUs and the clockspeeds of gaming chips has led to a huge surge in rendering performance. In fact, the company was so pleased with the results that they decided to incorporate more Threadripper™ systems into their pipeline. Their render farm has since expanded into a 30-machine-strong workhorse and continues to grow alongside the company's business.
COVID-19 Challenges
In 2020, as the pandemic swept across the world, Lemon Sky had to adapt to the new normal by making arrangements for their artists to work from home. This meant the company had to loan out the workstations for employees to work in the safety of their homes.
Having relied mostly on competitive technology for this part of their work, Lemon Sky is keen to explore workstation options from AMD, such as the brand new Threadripper™ PRO, to help prevent any bottlenecks within their creative processes. The requirement for increasingly powerful computers is necessary to keep the company competitive in a world where visual fidelity is getting higher and higher.
They are now testing out new systems from AMD and hope to implement them in the near future. "We believe in creating a healthy work environment in our studio. Not only do we meticulously plan for the production of every project, we're constantly striving to provide our artists with the best tools for the job to boost their productivity and work/life balance", says Loo.
Thank you to AMD for providing this case study – the original write up can be found here.