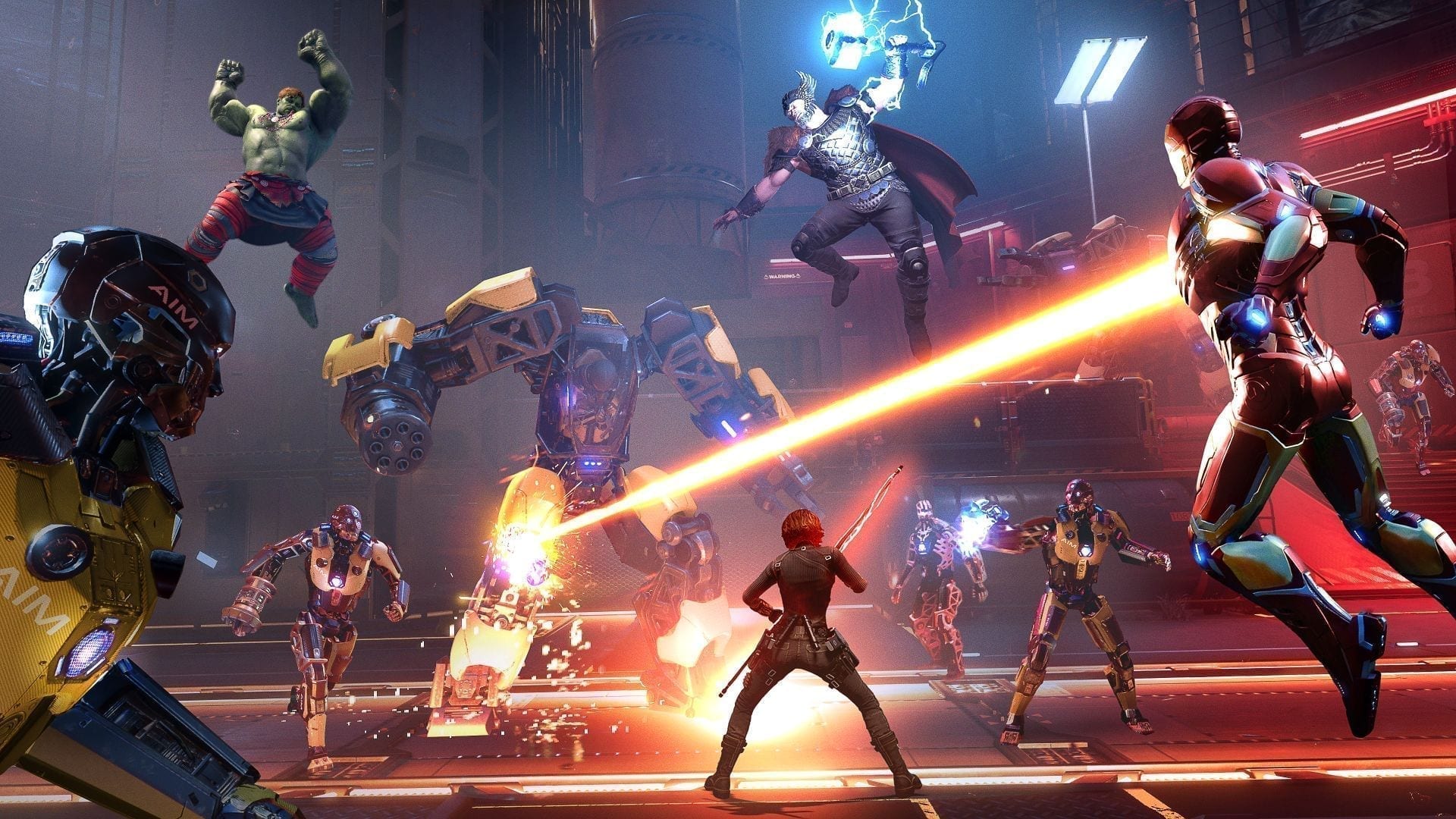 Assembling the Avengers With Crystal Dynamics!
---
October 5, 2020
The Avengers are back in an all-new adventure for next gen consoles, and we're proud to share that we were involved in helping to bring these iconic heroes to life!
For this project, we were brought on board by Crystal Dynamics to do 3D modelling for the game.
Want to know more about our involvement with Marvel's Avengers? Read on for an interview with our production team to learn more about our experience of working on the game with Crystal Dynamics!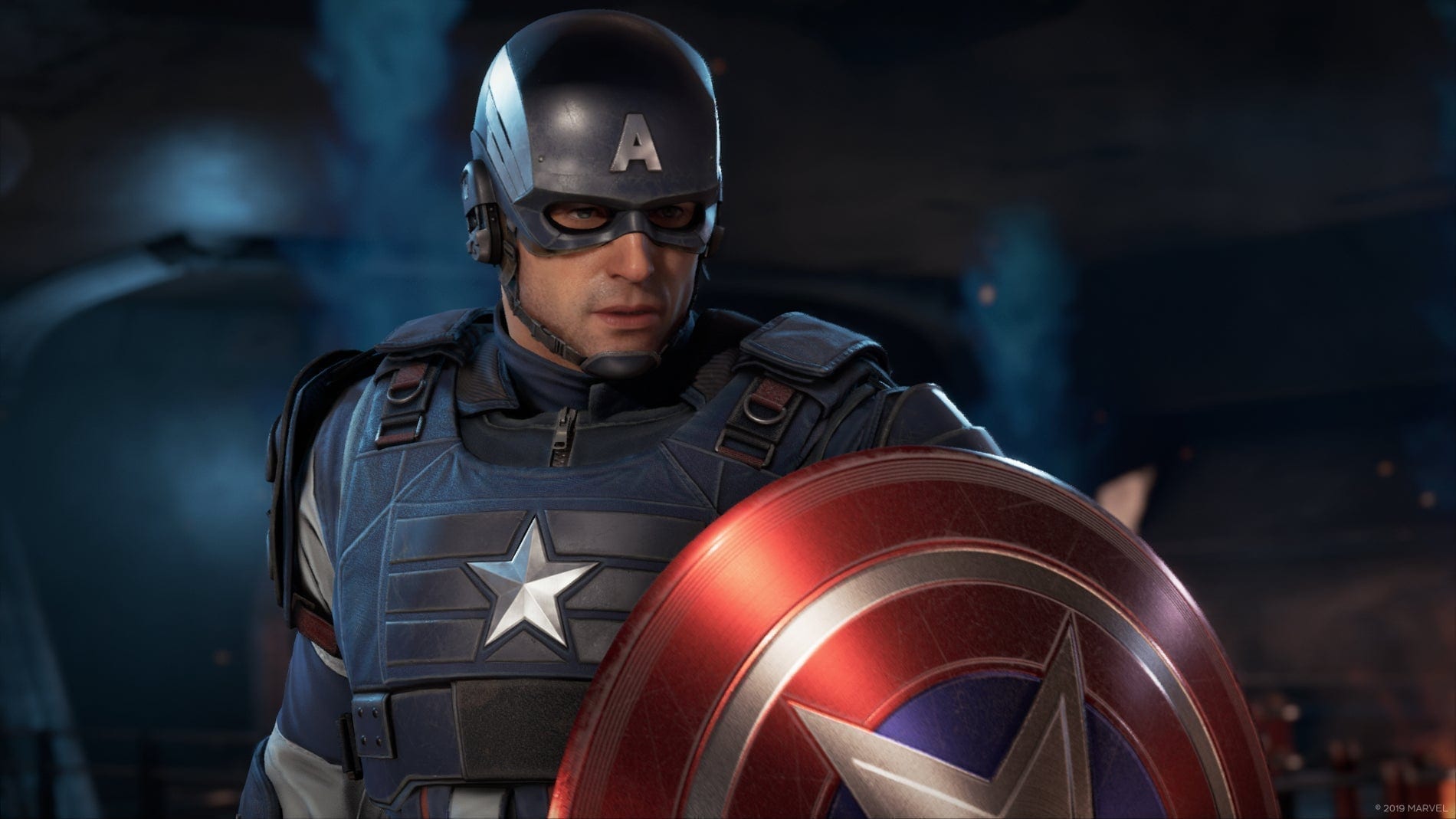 1. Can you tell us about the aspects of the game you were for responsible for in Marvel's Avengers? 
For "The Avengers", we performed 3D modeling for the characters in the game, including heroes such as Captain America and Kamala Khan (Ms. Marvel) and some NPCs. This project was unique because we used Crystal Dynamics' own platform "Horizon" to create materials and textures for the characters, so the modeling process was different from other previous AAA projects.
2. You have worked with many developers in the past. How do you feel about working with Crystal Dynamics this time around?

Crystal Dynamics is known as a great developer, and we are very happy to work with them. We have worked with other Western AAA developers such as Naughty Dog and Blizzard before, so we are also ready for this project. We worked closely with the Art Team of Crystal Dynamics and involved them throughout the appreciation process.
3. How do you feel about getting to work on a well-known franchise like Marvel's Avengers?
Marvel is indeed well known, and we are also big fans, so when we first discovered that we were working on this project, we were very excited. The concept of the game was really cool, but we had to keep everything a secret until the game was released – so it was tough to hold all that excitement in!
We had the opportunity to help create different hero costumes, such as for Captain America and Ms. Marvel, and we are very grateful to Crystal Dynamics for assigning us to work on them! Its a very special feeling knowing that the hero models we created will be used by the fans as they play through the game.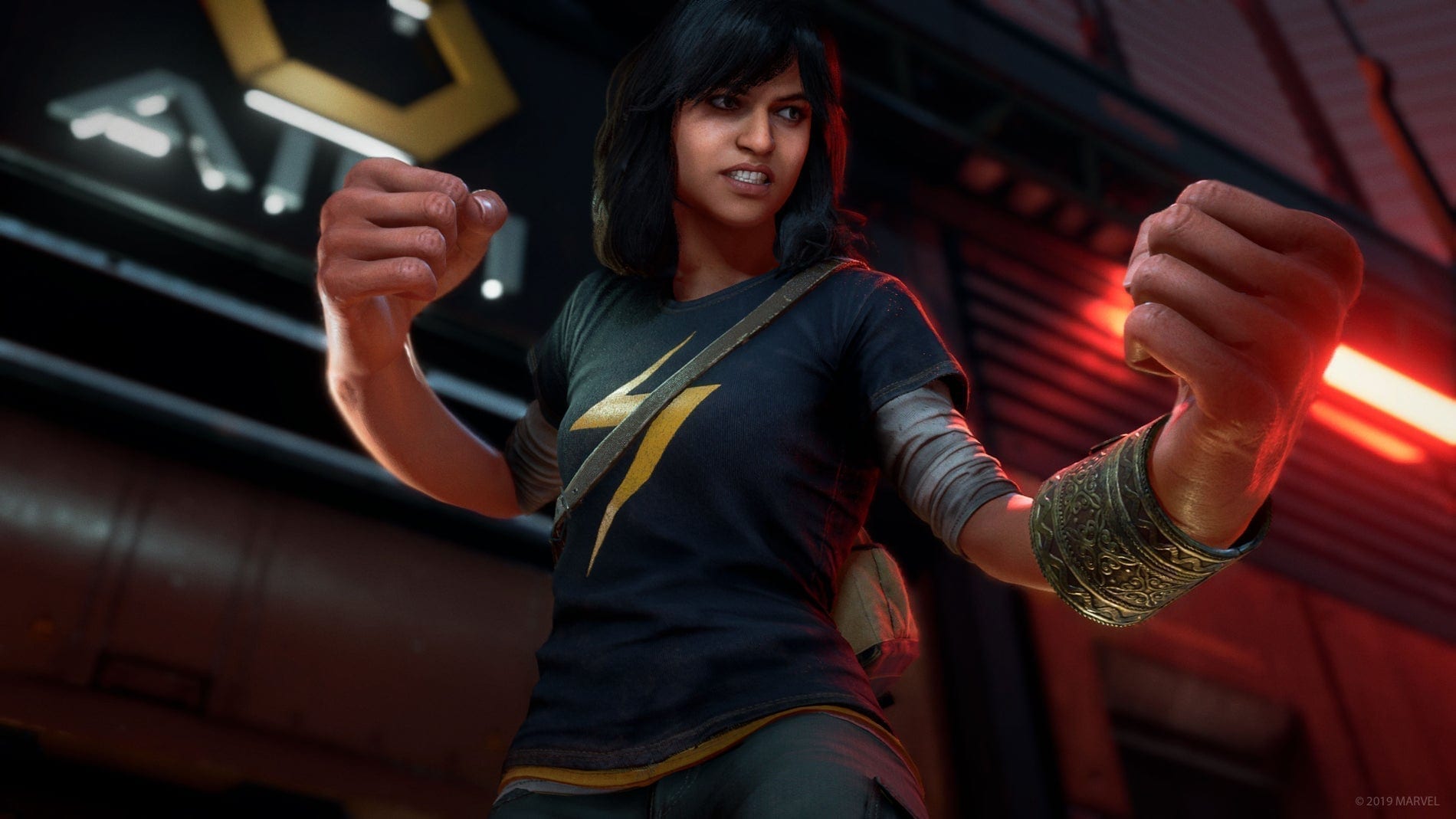 4. What do you think of the gameplay experience in Marvel's Avengers?
We think this is a great experience for Marvel fans. This game almost feels like we're playing through the latest installment of the Marvel Cinematic Universe, which is something that hasn't really been done before in a video game.
5. How did you manage to work together with Crystal Dynamics throughout this project despite your studios being in different countries?
The key is that the Crystal Dynamics team is always willing to communicate every day and give clear feedback, even though it is done online. We always want to thank them because they are always easy to reach, which helps make the project go smoothly.
6. Ask a more personal question. Among the many characters in "Marvel Avenger", which one do you like best and why?
We like Kamala Khan (Ms. Marvel) because she's one of our favourite female protagonists, and we are also very happy that she's finally made her mark in a modern Avengers game. Of course, we also like Captain America because he's the leader of the squad and the fact that we were able to work on the 3D modeling for him makes us appreciate his character even more!
That's it for now! We'd like to give a big thank you to Crystal Dynamics for having us on board for this project, and we hope that Marvel fans around the world will enjoy playing through this game as Earth's Mightiest Heroes!
Make sure to stay tuned to our Facebook page and Instagram for the latest Lemon Sky updates!
Original interview by Gamicsoft