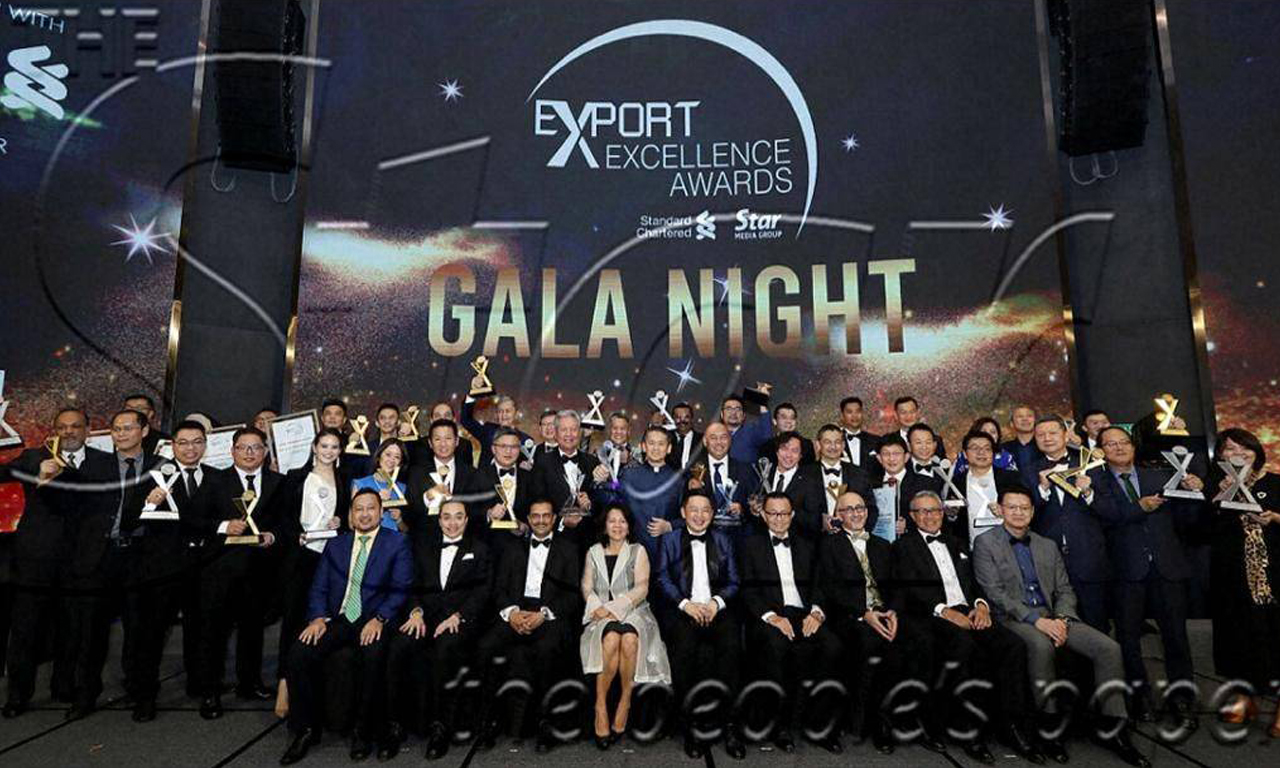 Lemon Sky Studios: Winner of the Exporter of the year Awards 2019
---
November 20, 2019
KUALA LUMPUR: Successful exporters from various sectors were given their turns in the spotlight at the inaugural Export Excellence Awards 2019 (EEA 2019) Gala Night. Aimed at celebrating the achievements of Malaysia's top exporters, the awards ceremony yesterday recognised excellence in 10 categories across different sectors and geographical regions.
Emerging as the awards' creme de la creme were three Exporters of the Year – Hartalega Holdings Bhd, Lemonsky Animation Studio and TS Maritime Sdn Bhd.
A special award for halal products was also conferred to Julie's Manufacturing Sdn Bhd.
Star Media Group Bhd (SMG) chief executive officer Andreas Vogiatzakis said EEA had helped to draw out businesses from across the region which were helmed by visionary leaders who had contributed greatly to driving exports and aiding the nation's growth.
"This award is an extension of how we view our role in providing a platform to showcase Malaysia's capabilities to the world.
"My hope is that the Export Excellence Awards will continue to provide a platform for exporters to showcase their capabilities and seek to inspire and encourage more local and multinational businesses to promote Malaysian products or services to the world and to a large extent, build Malaysia's economic sustainability, " he said.
Standard Chartered Bank Malaysia managing director and chief executive officer Abrar A. Anwar said it was an honour to celebrate the winners of EEA 2019.
"We are proud to be able to provide a platform for exporters to showcase their capabilities and global potential through EEA.
"With a 144-year history in this nation, we have gained deep knowledge of local markets and understanding of the important roles of large and mid-corporates in growing the Malaysian economy and their banking needs.
"With this knowledge, we are in a robust position to help companies internationalise and grow through our network capabilities, market knowledge and expertise; elements that are crucial for expanding businesses overseas, " he said.
Present at the event were International Trade and Industry Minister Datuk Darell Leiking, SMG chairman Datuk Fu Ah Kiow, Standard Chartered Bank Malaysia chairman Datuk Yvonne Chia, Malaysia External Trade Development Corporation chief executive officer Datuk Wan Latiff Wan Musa, PKT Logistics Group Sdn Bhd group chief executive and managing director Datuk Michael Tio and Credit Guarantee Corporation Malaysia Bhd chief corporate officer Abdul Rahim Raduan.The EEA 2019 Gala Night was organised by SMG in partnership with Standard Chartered with PKT Logistics Group as co-sponsor and Matrade as patron.
EQ Kuala Lumpur was the official venue host, with Tiger as the official beer.
Audited by BDO, the working partners for the awards include the Associated Chinese Chambers of Commerce and Industry of Malaysia, the Malaysian Associated Indian Chambers of Commerce and Industry, the Malaysia China Chamber of Commerce, Dewan Perniagaan Melayu Malaysia, the British Malaysian Chamber of Commerce and the Malaysia-German Chamber of Commerce and Industry.
(Original picture & article taken from thestar.com.my)