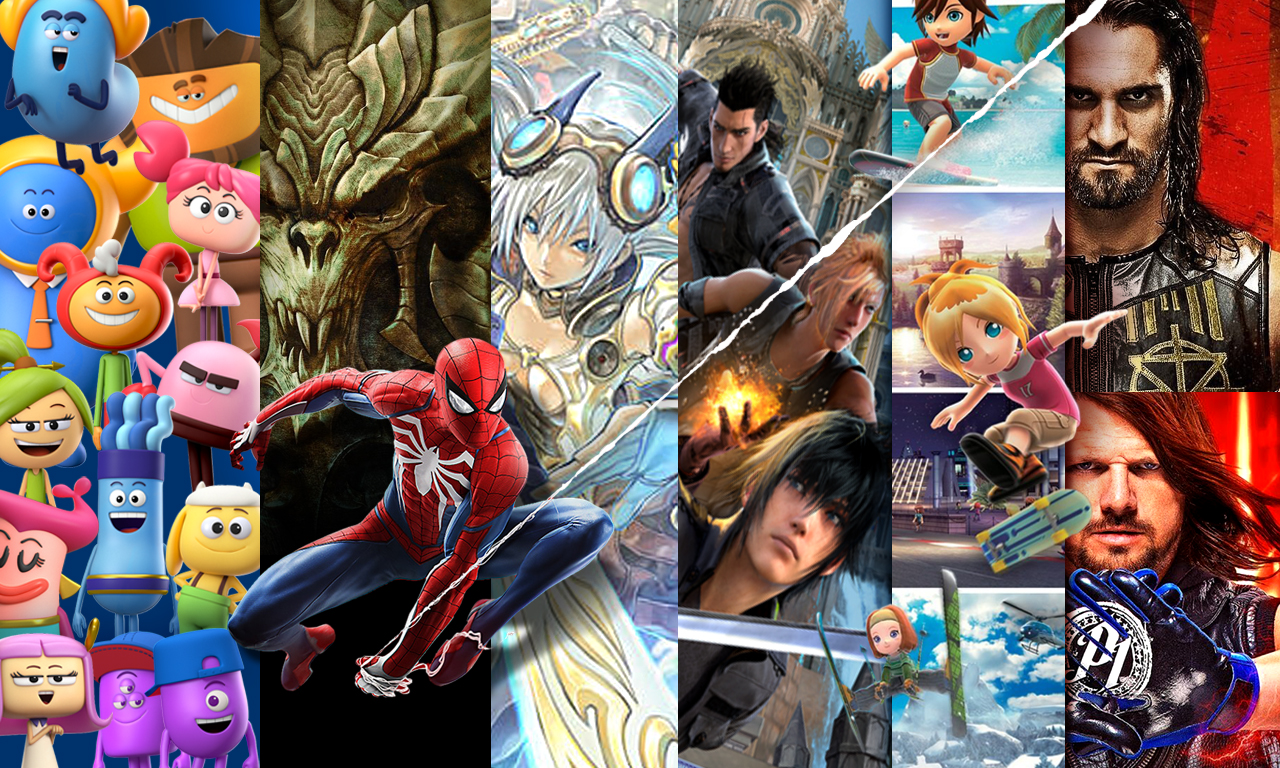 Lemon Sky Studios: What's happening in 2018 and 2019 Predictions
---
February 21, 2019
2018 is another prosperous year for Lemon Sky as more interesting projects were released and 2019 will be more exciting as some of the already announced hot titles will start production in the year.
For us, 2018 has been a year of development and stability that has seen us launching our first international IP and the major collaboration with Blizzard and Nickelodeon. Thanks to the strong relationship, the year 2018 has been a colourful year.
Here are our five biggest milestones from 2018:
Animation: new project started with Nickelodeon
Nickelodeon was famously known for their cartoons for kids and to be partnered with them meaning that we are in a midst of producing a new TV series coming soon. Stay tuned for the revealing of the title.
Games: Blizzard as our strategic partner, Warcraft, StarCraft and more to come
Align with our main core, to produce great art and making our partners and clients happy, Blizzard has been one of Lemon Sky strategic partner ever since the last massive project we did for them, StarCraft: Remastered.
IP – AstroLOLogy launch with good reviews
In conjunction of more than 13 years in the industry, our special team, Lemon Sky Development has come out with our very own animation IP, AstroLOLogy! Our very first International IP that revolves around star signs characters with colourful cheeky personality. AstroLOLogy reached 100k Subscribers within just 3 months!
The company had expanded to 300+ people and we have our new website launched
With more and more projects coming in, we have spread our wings a little bit wider and welcoming more artists around the world joining our high spirit community. Along with that, after our official press conference AstroLOLogy, we launched a new face for our website at https://www.lemonskystudios.com/  showcasing all about Lemon Sky, project, close clients and partners.
Completed several AAA projects including Marvel's Spider-Man, WWE2K19 and more
We work hard and play hard! every early morning and late nights paid off when we get to see our name in the credit list of some notable titles in 2018 such as Marvel's Spider-Man, WWE2K19, Go Vacation, Mist Gears and Sofia the First. All thanks to our good partners for giving us all this wonderful opportunity to showcase our best and our high spirit for art!
The end of the year is also the perfect time to look ahead at what the coming 12 months will have in store. For us, we are determined to make it another breakthrough year with a busy production line to manage and more partnerships to sign and deliver.
Here are four predictions for 2019:
New Exciting Games & Animation Projects to Be Reveal
More games and animation Lemon Sky will continue partner with Blizzard, EA, Nickelodeon, Bandai Namco and many top industry players in 2019. Some of already announced are Command & Conquer Red Alert.
New Technology Nurture New Forms of Gaming Like VR Gaming, Increasing Demand for High-Quality Visual Content
The revolution of gaming experience has evolved ever since, and Lemon Sky is a part of it, bringing a better gaming experience like never was. We are expecting close partners, clients making demands of it to catch up with the market.
The Trend of Remastering Continues: LS Expert in Remastering the World-Famous Title
StarCraft: Remastered, WarCraft: Reforged and soon Command & Conquer: Red Alert. Lemon Sky continues to nurture the art of remastering legendary game titles and we shall continue the skills in 2019.
Lemon Sky to Hit the Big Time
Aiming for more big titles and exclusive partners, Lemon Sky passion for fine tailored art will bring us further into the global stage.