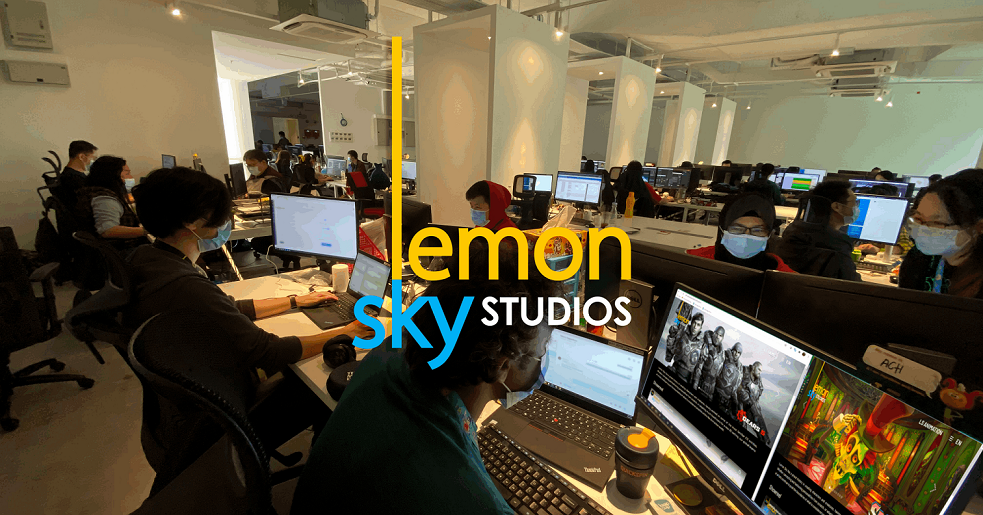 Leading Malaysian Studio Effortlessly Moves to Hybrid Working Model with HP Anyware
---
September 20, 2023
How Lemon Sky Studios successfully completed projects on deadline using HP Anyware
Lemon Sky is a Malaysia-based CGI, game art, and animation creative studio driven by one motto: "Make Good Art". Global clients include Blizzard Entertainment, Disney, DreamWorks, and Nickelodeon. Lemon Sky has created game art for AAA. game titles like The Last of Us and Ratchet & Clank in addition to working on animation projects, such as Santiago of the Seas. Like many creative studios, Lemon Sky found themselves having to work from home during the pandemic, with barely two days to move workflows from the studio to artists' homes. Though challenging, the studio adjusted to the shift and is now adopting a hybrid working format for their geographically dispersed artists.
Objectives
Lemon Sky had only a few days to prepare to work remotely when pandemic lockdowns were announced in Malaysia. Animation director Chris Tan explained the immediate challenge of the situation. "It was important for our company to find a solution so all the animators can still continue to work remotely and work smoothly."
Security was also a major concern. Artists were taking their laptops and working from home, using Virtual Private Networks (VPNs) to log into the Lemon Sky digital workspace. But VPNs can fail or disconnect, leaving the system vulnerable to potential bad actors. The other solution was for artists to copy files onto their machines. But this is time-consuming and local systems can still be infiltrated by cyberattacks. Considering the high-profile clientele that Lemon Sky works with, neither of these options were a risk the company was willing to take.
For animation and game development, artists require high frame rate performance, streamed to the internet at 30 or 60 frames per second (FPS) a second. According to Jason Woh, Head of CG Development, this is "because the artist needs to see things in real time. You can't have display lags, you can't have stuttering when you're doing work."
Additionally, Lemon Sky's work expands internationally with clients and artists based all around the world therefore a highly secure platform with the ability to collaborate seamlessly was needed.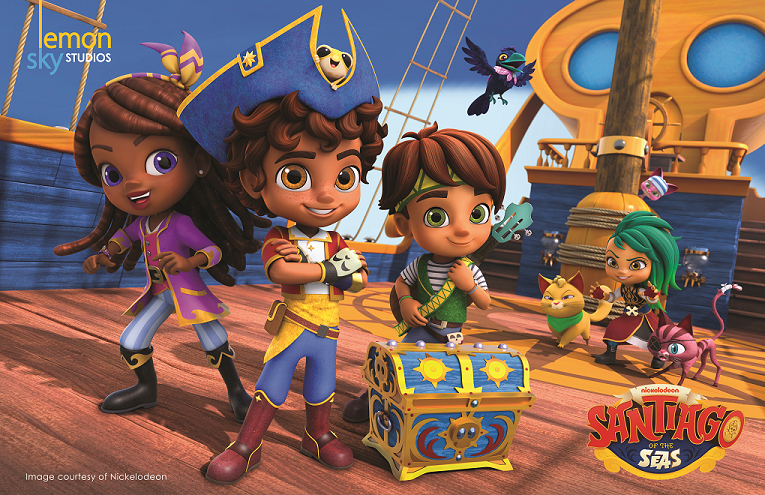 Approach
Securely accessing office workstations from home
Hon Gene Loo, Head of Production, shared that the Lemon Sky team brainstormed how to keep projects moving while artists were working from home during the lockdown. They tried various methods including using remote software. But the software they chose wasn't giving the animation team the kind of performance they needed.
"The tech team got their hands on a couple of different software," said Loo. "They tested it out a couple of weeks and we landed on HP Anyware, which had the most fluid and real time playback that we can get. And the price was reasonable, as well." HP Anyware gave Lemon Sky the "best real-time playback speed", which is crucial for animation workflows.
Woh also added that while other providers offer similar features to HP Anyware, they still require their software to be downloaded to each artist's individual machine. That is a massive setup process. But HP Anyware's deployment was much easier and didn't require setup on every single system. "All the configurations are done in HP Anyware so the configuration can be transferred into all the intermediate machines,"
said Woh.
Head of IT, Kevin Chan said the process of adopting HP Anyware was made easier because of the 45-day trial they undertook. "During the 45 days, we had done partial deployment. Once we confirmed the go-ahead, I think it took us another maybe two weeks to deploy HP Anyware to almost 200
virtual artists."
When it came to security, a particular concern for Chan, HP Anyware more than met Lemon Sky's stringent needs. The PC-over-IP (PCoIP) technology that Anyware is based on is secured with AES-256 encryption. Additionally, PCoIP only streams data, never transmits it. Even while artists interact with graphics-intensive content on their laptops, business data stays within the digital workspace in the data center. No matter where the artists are located, the information they access remains secure.
Tan elucidated on the importance of security, saying "due to the nature of our work, a lot of the things that we work with are assets that are classified, game stories that are classified, and so HP Anyware really allows us to have the flexibility and security for the company to allow us to check our work or work off hours."
Finally, artists at Lemon Sky used a variety of Wacom peripherals. Not all digital workspaces solutions offer compatibility with devices like Wacom. HP Anyware, on the other hand, offers broad peripheral support, including 4K multi-monitor throughput, and support for Wacom pens and tablets, as well as 3D mice and webcams.
Chan was relieved that HP Anyware works so well with Wacom. "HP Anyware also manages to detect the strokes and the pressure. Not all software out there can do it. But HP Anyware can. That's why we chose HP."
Business Outcomes
By equipping artists with HP Anyware licenses, Lemon Sky was able to stay on track for project deadlines even during the pandemic. The installation of HP Anyware and onboarding was simple, ensuring that artists' productivity wasn't impacted. "It was easy," said Tan. "It was just the installation of the HP Anyware software and a few buttons for the animators to get used to."
Loo shared an early win while using HP Anyware. The team were able to work on the opening title sequence for an animation, "which is one of the more challenging tasks," made even more so by the fact that all the animators were working from home. "Running a full new TV series for a new client like DreamWorks fully from home," was a surefire way of knowing that HP Anyware was the right choice for Lemon Sky's team.
And now, Lemon Sky has been able to adopt a hybrid working model. Artists do enjoy working from home but the office is a great place to meet and collaborate. Tan also shared why the hybrid model is so crucial
for their employees. "We have a really diverse group of animators. And so after the pandemic, a lot of them were homesick. They wanted to take leave and see their family," said Tan. The artists wanted to return home for a few weeks, and some even wanted to stay home for a few months. But they also wanted to continue working. "It was good timing that we were already used to HP Anyware," said Tan. "When artists needed to work remotely, even from their hometowns, HP Anyware was great. The connection was still good, and it was a seamless transition."
Collaborating from different locations was also not a factor because HP Anyware offers real-time collaboration features for multiple artists in a single session, including mouse and keyboard takeover.
Chan found yet another unexpected benefit of using HP Anyware. "Once we say HP Anyware, our big clients already know what it is and we don't need to explain more," said Chan. "They know about HP Anyware and the security that it possesses," so clients are more willing to work with Lemon Sky than other studios.
Original article published on hp.com/anyware